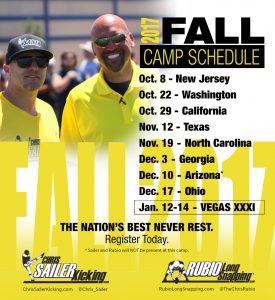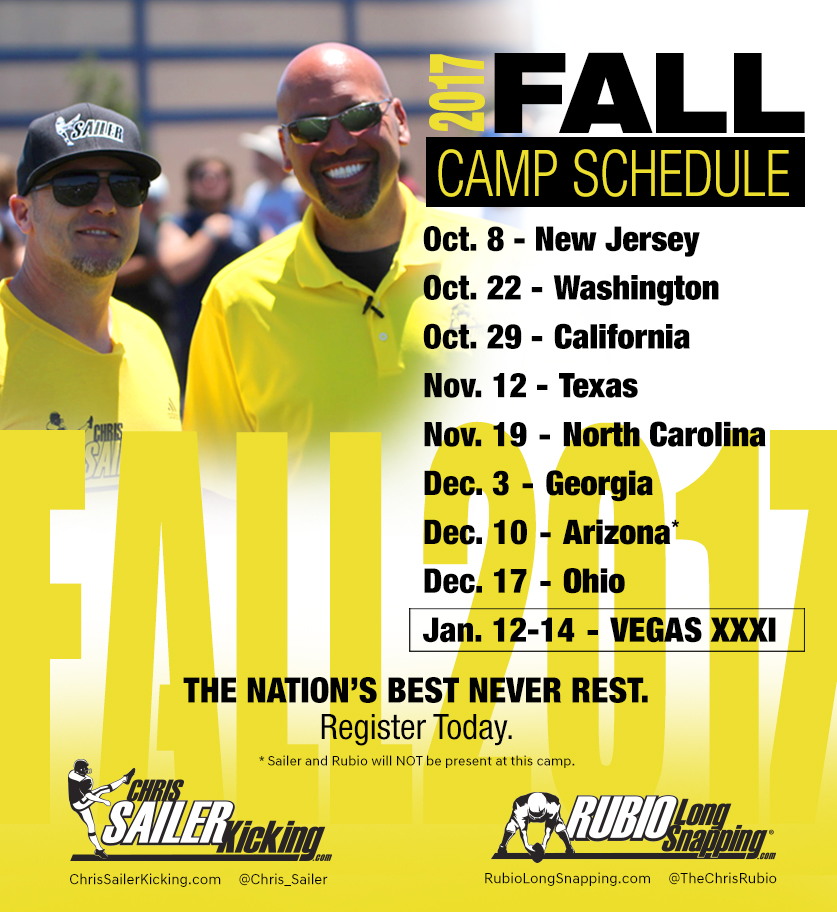 Chris Sailer Kicking has always been about the athletes above everything else, the unmistakable #1 priority.  Our mission is to deliver the very best technical training to fuel growth and development as a Kicker/Punter, and secondly to provide and the best possible exposure to NCAA and NFL Football Coaches and Staffs.
It is a rather simple formula.  We provide the framework for athletes to grow their kicking/punting skill through drills and exercises that translate into technique, accuracy, and speed over time.  The more frequently we have the opportunity to work with athletes at Regional and National Camps, the faster we see the development typically.  However, merely attending camps alone will not work. It is the dedication to hard work in between camps that will pay the greatest dividend.  As the athlete grows and develops, Chris Sailer Kicking creates awareness and exposure to NCAA and NFL  Coaches through our personal relationships, our website, and via Social Media better than any other Kicking/Punting instructor.  Camp attendance is the basis for us being able to document growth and development through video, competition results, and rank athletes within each class.  Rankings are based solely on how the athletes at every camp perform and compete with their peers, those who attend more frequently give themselves the most chances succeed and thereby climb the rankings.
That being said, Chris Sailer Kicking fully understands the enormous commitment that it takes to get your athlete to Regional and National Camps.  It is a huge commitment and investment of time and money.  And while Chris Sailer Kicking is in fact a business, it has always been about the athletes first and foremost.  So in an attempt to help provide athletes and their families with the greatest possible access to Regional and National Events we would like to announce the 2017 / 2018 Chris Sailer Kicking All Access Program.
Starting with our 2017 Fall Camp Schedule, our Chris Sailer Kicking Families will be able to pay one flat cost per year for their athletes to attend all of the Regional and National Camps they would like for one fee.  This new program will cover Fall, Spring, and Summer Camps (in any city / state) and both the January and May Las Vegas Events.  The Chris Sailer Kicking All Access Program will start with the Fall 2017 Camps and run through the Summer 2018 Camps.  The only camps this program will not include are The Top 12 Camp and the Underclassmen Invitational, those camps will be separate costs to attend.  This program is a direct result of feedback from our Chris Sailer Kicking Families, and we are thrilled to offer it.  We hope it is an accurate reflection of how we feel about having most opportunities to develop Kickers/Punters in the coming year.
To access this program, please click HERE
(287)