Here is your chance to have a LIVE virtual mentoring session with Chris Sailer.
Starting on Monday, April 20th at 10am PST, I will be doing one-on-one live virtual mentoring sessions.  ‪There will only be a set amount of sessions per day and they will get filled quickly‬.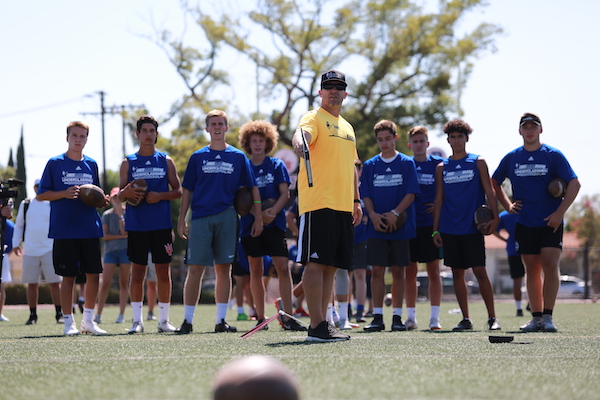 What are these?
These are personal one-on-one LIVE sessions with me over FaceTime or Zoom if needed. Once you sign up for your time slot HERE, I will use the athlete's number on file to contact you. 
When are these?
Sessions start Monday at 10am pst and extend throughout the week as needed.  There are only two sessions per day.  All times listed are Pacific Standard Time. Go HERE to see which time slots are still available.
What do you need?
You will need either a phone, laptop or tablet with a working camera. Please bring any questions and/or topics for the session. Parents/guardians are HIGHLY encouraged to attend as well.
Length:
All sessions will be at least 30 minutes, but may go as long as 45.
Cost:
These sessions are $100 each 
If you have any questions about your time slot, contact number or how to connect, reach out to me directly at (818) 209-8921.
(280)