The 2018 Chris Sailer Kicking Spring Camp Schedule is now up!  You can register on ChrisSailerKicking.com.  Here are a few important things to know.
1. For ONE week only, we are offering a combo package.  Take advantage of this opportunity.
1-Day Spring Camp + Vegas XXXII ($725)
2. All 1 Day camps and Vegas XXXII have early registration deadlines.  I highly recommend registering early to save on the cost of camp, save on the cost of travel and assure that you get a spot (majority of Chris Sailer Kicking Camps SELL OUT).
3. Read THIS BLOG for a description of Chris Sailer Kicking Camps!
4. Spring is one of the most important times of the year.  Many choose to take this time off and focus on other things.  See this an your opportunity to pass them.  Hard work pays off with big rewards!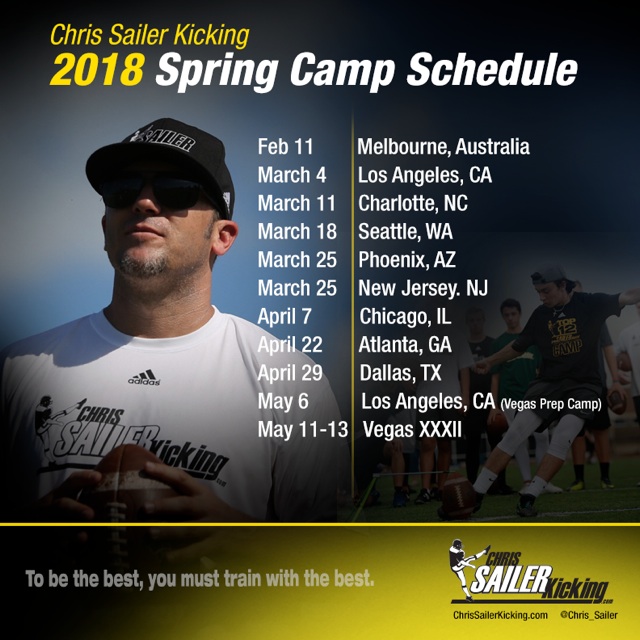 (204)