The 2019 Chris Sailer Kicking Fall Camp Tour continued this past weekend in Dallas, TX. This Fall CSK along with Rubio Long Snapping will make stops in NC, NJ, WA, Southern CA, TX, IL, AZ, GA and Northern CA on the road to Vegas XXXV (January 18-19, 2020). All in all 1300+ Specialists are expected to participate in the largest season circuit in the history of the company. At the end of it all, Chris Sailer Kicking will once again name the 1st 20 Kickers/Punters selected to participate in the prestigious TOP 12 Invitation Only Camp at Vegas XXXV. And for the first time ever, Chris Sailer will select 2 Kickers and 2 Punters to play in the All-American Bowl on NBC live on location at Vegas XXXV. Hang on as this is going to be an incredible ride.
Take a look at the results from TX…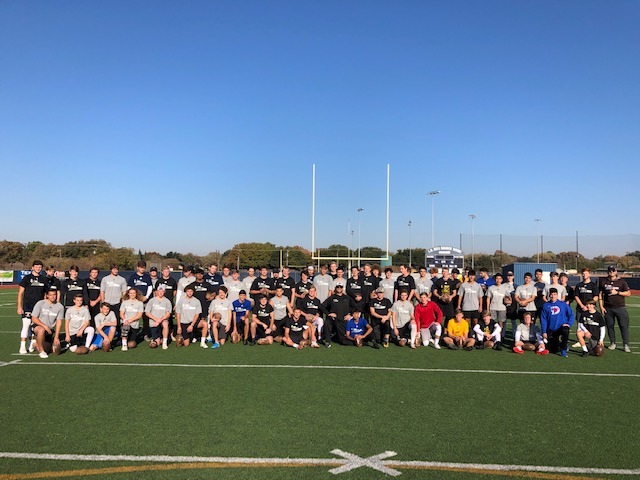 Overall Camp Champion
Cameron Little (2021, OK) – Cameron put on an impressive performance at his first Chris Sailer Kicking camp. He won the Field Goal competition by going 7-7 including kicks of 35, 40, 47, 52, 57, 62 and 65 yards. Cameron was also strong on kickoff averaging 65+ yards with 4.0 second hang time. He is also a very strong punter. Cameron is a big time D1 prospect that should dominate Vegas XXXV in January and challenge for a TOP 12 Spot. Big things ahead. OFFER NOW!!!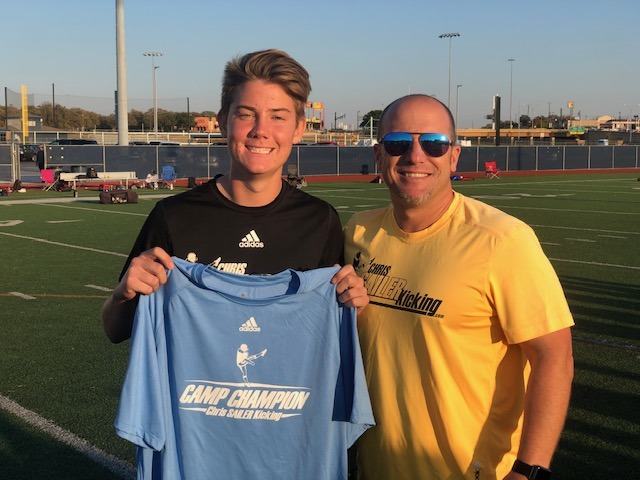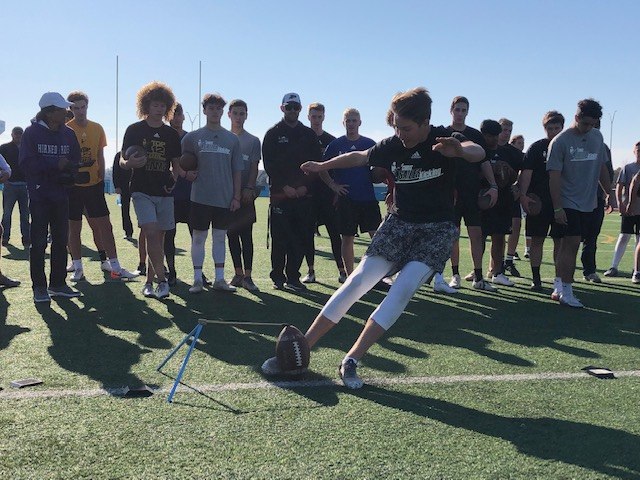 Kickoff Champion
Chase Allen (2020, TX) – Chase proved himself as a major college talent from start to finish. He has a huge leg and tremendous upside. Chase swept the Kickoff Competition by averaging 70+ yards with 4.0+ hang time. He he hits a clean ball on field goal and easily has 55+ yard range. Chase is also a more than capable punter. His best ball of the day was a 55 yard, 5.01 punt. He might be the biggest sleeper in the nation in the Class of 2020. He will compete with the very best at Vegas XXXV. OFFER NOW!!!
Punt Champion
Adrian Guzman (2020, TX) – Adrian was simply fantastic in all areas of the kicking game in Dallas. He won the Punt competition by averaging 40+ yards, with 4.5+ hang time. He hits a major D1 ball on Field Goal. His kickoffs are D1 ready right now. Adrian is one of the absolute best combo prospects in America. His upside is off the charts. Look for Adrian to have another huge showing at Vegas XXXV picking up offers along the way. Don' wait… OFFER NOW!!!
Punt Champion
Logan Burke (JC, TX) – Logan was one of the standout Punting performers. The JC prospect has all the tools to take his game to the next level. He punts for a nice combination of distance and hang time. Logan averages 40+ yards, with 4.5+ hang time. He has all the tools to step in and play at any college level. He is a mid year graduate that is ready to join a team now. He has the ability to compete with the best of the best.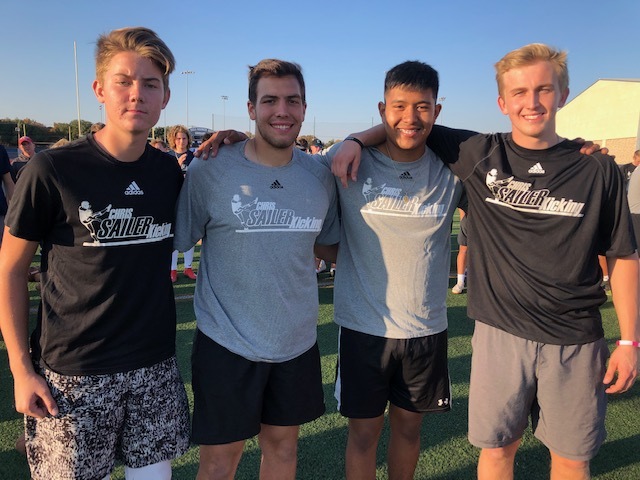 Junior College / Community College / Transfer Standouts: Logan Burke, William McDaniel, Bryson Casmir, Michael Shipley, Hunter Elliott.
Class of 2020 Standouts: Adrian Guzman, Chase Allen, Tabor Allen, Carson Roberts, Tanner Cragun, Land Gebhart, Mason Shipley, Carlos Villagomez, Elliot Glatman, John Hoyland, Jackson Cleaver, Nick Hill, Ralph Fawaz, Victor Robles, Andy Prazak, Pablo Juarez, Will Fargason.
Class of 2021 Standouts: Cameron Little, Bert Auburn, Joseph McFadden, David Kemp, Francisco Castillo, Aaron Wagaman, Connor Wood, Christian Pavon, Jake Gaster, Joshua Click, Luke Stagg, Miguel Alvarado, Ty Reid, Nick Rhinehart, Cooper Allan, Cole Hammond, Dane Martin, Konnor Bye, Matthew Rowley, Stephen Lemmons III, Tandy Miller.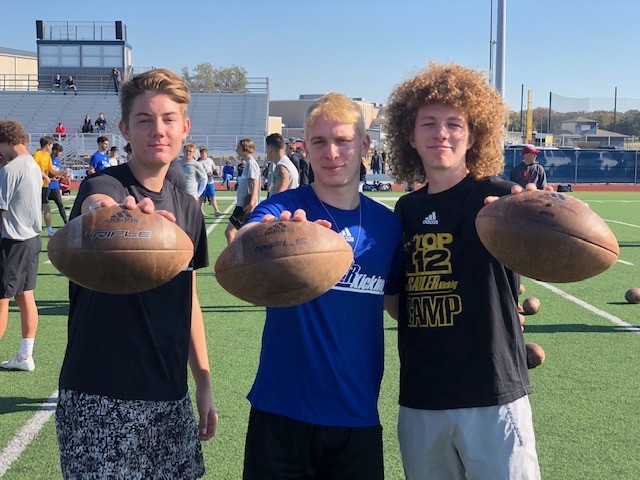 Class of 2022 Standouts: Upton Bellenfant, Preston Gregg, Charlie Weinrich, Talon Cope, Harry Wikoff, Evangelos Moros, Axel Robertson, Austin Turner, Cam Barnard, Grayson Bearden, Jackson Marsh, Nick De Las Alas, Sam Trimble.
Class of 2023 Standouts: Brandon Perez, Cameron Posada, Tyler White, Caden Perry, Troop O'Neal.
Future Stars: Kyle Lemmermann, Sam Keltner, Ethan Brumgard.
For more information including Future Camps and Chris Sailer Kicking's National Rankings, visit ChrisSailerKicking.com
See you soon at an upcoming Chris Sailer Kicking camp!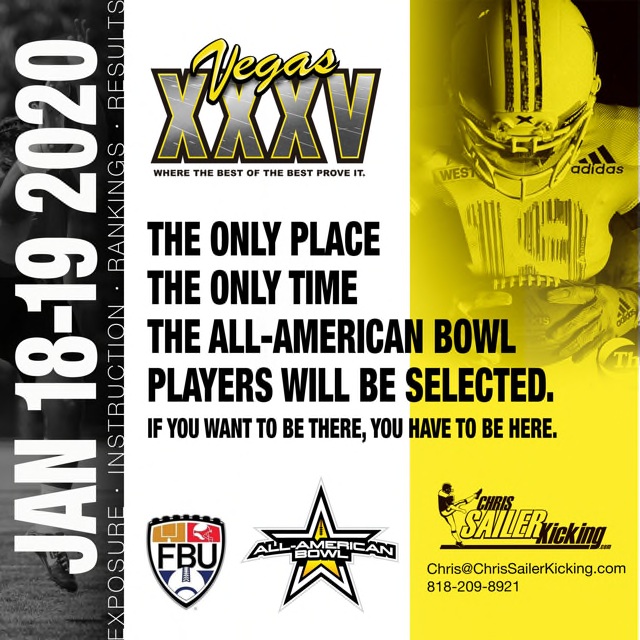 (742)