This is our fourth week of a new series where we feature our amazing instructors. This will allow you learn more about these young men and why they have been chosen to represent CSK nationwide.
Week 4: Long time Chris Sailer Kicking Senior Instructor, Chris Nendick!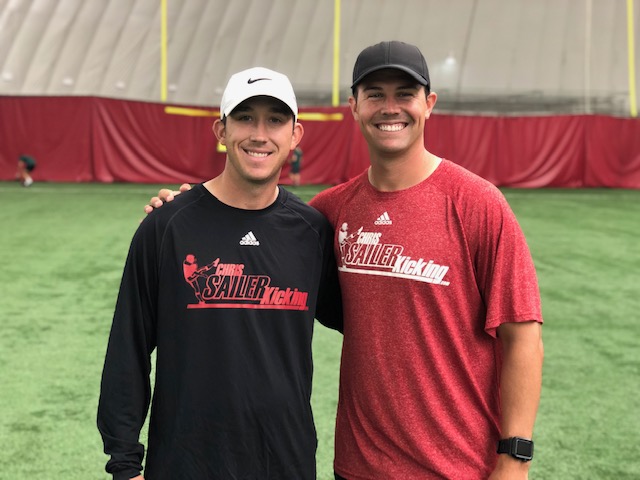 Chris Nendick is a former place kicker. He has been on staff with Chris Sailer Kicking since 2005.
Nendick grew up in Naperville, IL where he attended Central High School. He was named first team All-DuPage Valley Conference, Honorable Mention Daily Herald DuPage All-Area, and special mention Chicago Sun-Times All-Area, plus postseason Area Top 100 Players as senior. Earned three letters in football.
Nendick was the kicker for the Northern Illinois University Huskies. He finished his college career as the school's second highest in field goals made and posted Mid-American Conference's second-longest consecutive PAT streak with 108.
Nendick took his talents to the Arena Football League where he played for the Chicago Slaughter for three years.
Nendick currently lives in Chicago, IL with his wife, Christine. He is a Territory Manager at RespirTech in Chicago and works the Midwest camps with Chris Sailer giving valuable instruction. He also offers private and group lessons throughout the year for aspiring kickers and punters in the Chicagoland area.
For lessons and instruction with Chris, please contact him (630) 730-7181.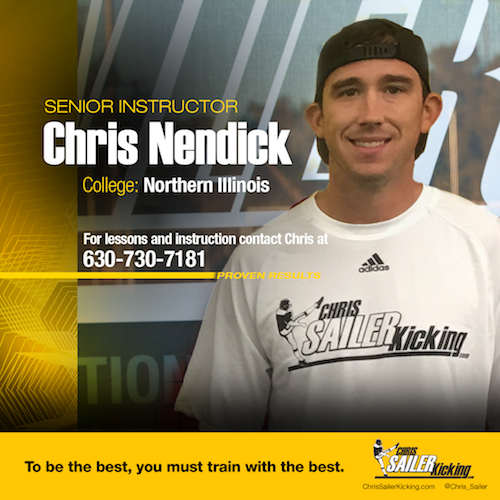 (305)