We hope we are finding you safe and healthy. As a dedicated small business, we are respecting the current CDC recommendations and will continue to do so for the foreseeable future. However, we are excited to get back to training all of our athletes very soon!
​
POSTPONED CAMPS
Seattle, WA: March 15 *NEW DATE May 31
San Francisco, CA: March 22 *NEW DATE June 28
Dallas, TX: April 5 *NEW DATE May 30
Chicago, IL: April 19 *NEW DATE June 28
NEW SPRING 2020 CAMP SCHEDULE
Boston, MA – Sunday, April 26
Vegas XXXVI – Saturday & Sunday, May 9 & 10
Dallas, TX – Saturday, May 30
Seattle, WA – Sunday, May 31
San Francisco, CA – Sunday June 28
Chicago, IL – Sunday, June 28
VEGAS XXXVI
Our National Event: VEGAS XXXVI is set to take place on May 9 & 10, 2020. We are very excited to see you all there!
Ways to ensure the safest environment for all:
• The event will be held completely outdoors
• Check-in and on field group sizes will be much smaller
• Stations for wipes and sanitizer will be available
• Balls will be wiped every hour and in between groups
• There will be limited contact with equipment, staff and the other athletes.
• Spectators will be spread out and stay at least 6 feet from one another.
• Encouraging those that are sick or showing symptoms to stay home
LOOKING AHEAD
The best of the best will be invited to meet in the middle of July for our week of invitational camps! The Top 12 Camp, Rising Seniors Camp and The Underclassmen Invitational have a long standing history of hosting the best specialists in the world. We are very confident that by July we can focus on giving the best instruction and exposure there is to offer!
MONDAY, MARCH 30TH
Starting Monday, March 30 we will be sending out email invitations for those July camps. BE ON THE LOOKOUT! Upon receiving your invite we also recommend registering for these camps and booking flights ASAP in order to take advantage of these low travel prices.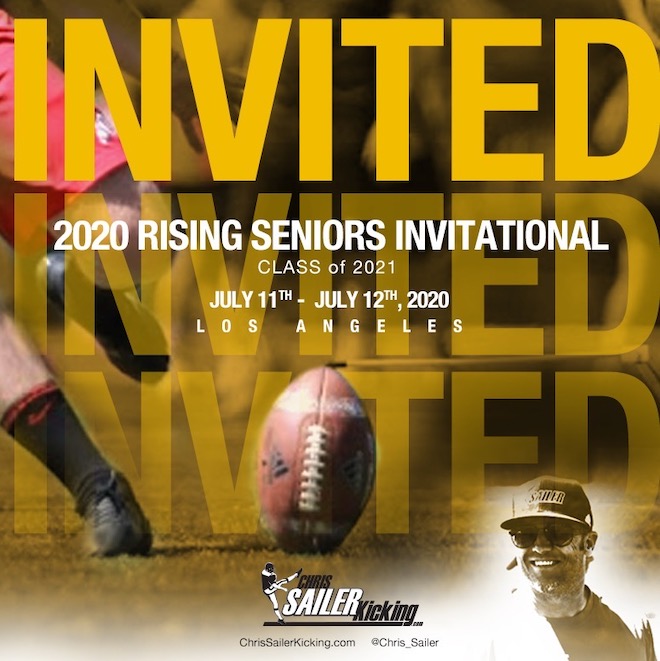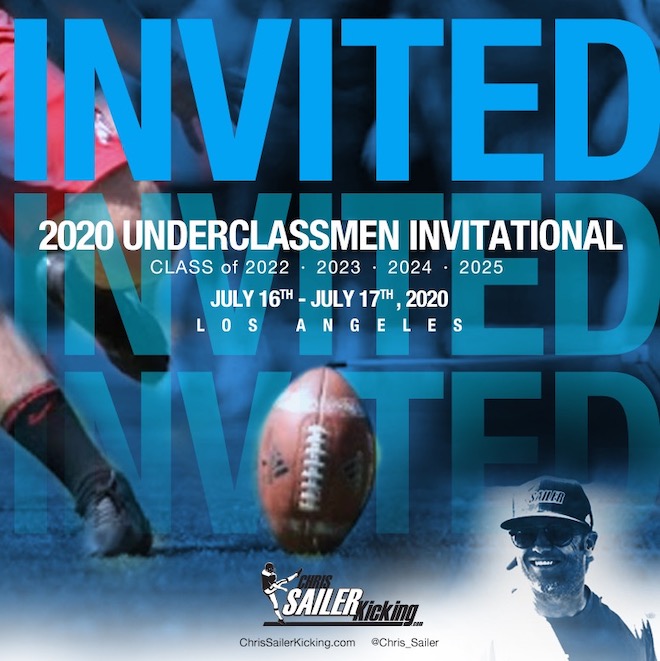 Stay safe and see you soon!
Chris Sailer – President/Owner
(220)