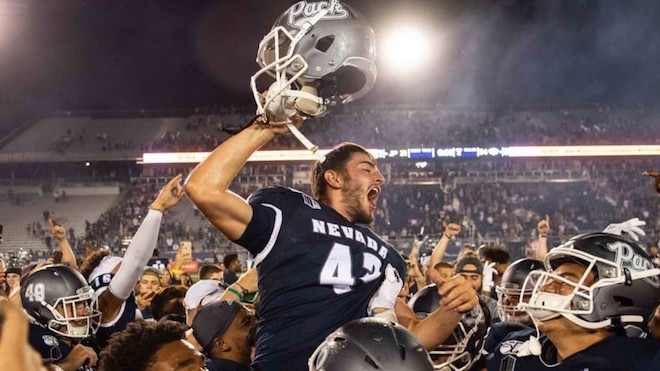 Each week Chris Sailer Kicking will select College Players of the Week based off of performances from that week only. Players selected are students of Chris Sailer Kicking and must have attended Chris Sailer Kicking camps or lessons.
Chris Sailer Kicking College Players of the Week:
KICKER
Week 1: Brandon Talton (Nevada) 2-2 Field Goals (Long 56), 4-4 Extra Points, 56-yard game winning Field Goal!
PUNTER
Week 1: Austin McNamara (Texas Tech) 48.4 Yard Average on 5 Punts (Long 57)
50+ Yard Field Goals
Week 1: Brandon Talton (Nevada) 56, Massimo Biscardi (Coastal Carolina) 53, Lucas Havrisik (Arizona), Jordan Stout (Penn State) 53, Jet Toner (Stanford) 51, BT Potter (Clemson) 51, Rodrigo Blankenship (Georgia) 50, Cody Williams (Portland State) 50, Blake Mazza (Washington State) 50.
Lou Groza Award Stars of the Week (4 selected each week)
*Chris Sailer is on the Voting Committee for the prestigious award
Week 1: None
Stay tuned as each week, Chris Sailer Kicking will update you on Chris Sailer Kicking in College Football!
Check out former Chris Sailer Kicking Kickers that have won the Lou Groza Award!
(95)