The 2017 Chris Sailer Kicking Summer Tour made a stop in New Jersey on July 15th. The camp took place at St.John Vianny High School and featured participants from NJ, NY, CT, PA, OH, and Texas. Here are the results: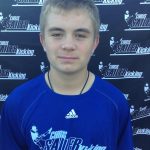 Overall Camp Champion
Nick Basile
(2020, PA) – Nick showed his versatility as a combo player by having a strong morning Punting and showing consistency and accuracy on FG's in the afternoon as a FG competition champ. Despite being only a rising Sophomore his leg strength on FG's was undeniable as he made multiple big kicks in the finals.
Aidan Mulreed
( 2018, NJ)- Aidan had an impressive day kicking field goals winning the competition after connecting on 6 straight kicks. He also showed he had the ability to kick off at a high level.
Matteo Cordray
(2018, TX)- Matteo traveled all the way across the country to compete and payed off. He is an excellent kicker who showed he has D1 ability on KO's by taking both the top distance and hang time in the competition.  His best ball of the day measured 62 yards, with 3.94 hang time.  Matteo has committed to Army since the camp.
Jay LaRosa (2019, NJ)- Jay showed today that  the moment counts he is also a good punter. He won the competition with a punt of over 40 yrs and a 4.2 hangtime. JAY is also a very good kicker and a developing KO guy.
Other Standouts: Ryan Devaney (2019) is a talented  newcomer that was the best combo player in his class at the camp.  Michael Boyle (2019) is a good kicker with a powerful leg that has only scratched the surface of his full potential.
 Youth Standout: Matt McCabe
The Chris Sailer Kicking Summer tour continues with stops in Los Angeles, CA on July 27 and Honolulu, HI on August 26.  Then get ready for a huge 2017 Fall Camp Schedule!  Check it out.  For more details,
rankings and camp information, visit www.ChriSailerKicking.com

(193)