The 2019 Chris Sailer Kicking Spring Camp Tour is officially underway. Over the next 2 months 1000+ participants will attend Chris Sailer Kicking / Rubio Long Snapping camps in CA, TX, NC, GA, IL, WA, NJ, AZ & WA on the road to Vegas XXXIV (May 11-12). Instruction, competition, evaluation & national rankings will take place at each one of these camps. The ultimate goal is an invitation to the prestigious TOP 12 Camp that will take place in Los Angeles, CA on July 15-17.
Charlotte, NC once again did not disappoint. The talent was tremendous. Take a look at the results…
Overall Champion – Holt Cloninger (2020, NC)
The 2-Time TOP 12 Camp Invitee proves each time that we see him that he is a top national kicking prospect. He is absolutely nails on field goal. Holt hits a pure ball off the ground and has 60+ yard range. On this day he won the last man standing competition by going 7-7 with a long of 57 yards. He thrives under pressure and hardly every missed a kick. He is also outstanding on kickoffs. Holt has all the tools to be a dominating D1 kicker. OFFER NOW!!!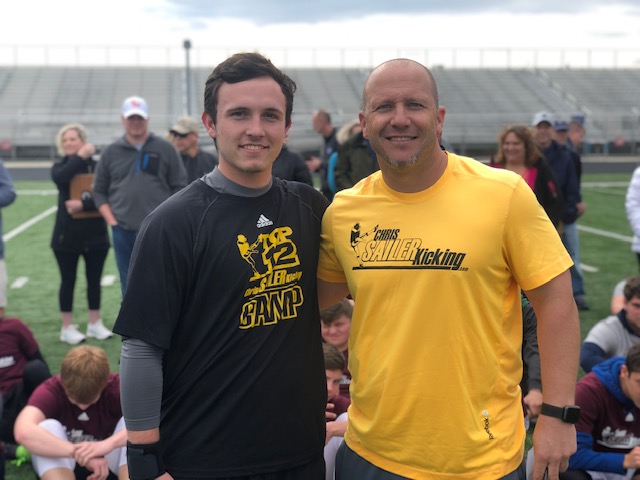 Field Goal Champion – Will Ross (2019, SC)
Will had an impressive performance for his his first Chris Sailer Kicking camp. He is a great looking athlete with excellent natural ability. He won the field goal competition by going 7-7 with a long of 55 yards. He averages 60+ on Kickoff with 3.8+ hang time. Will is also a talented punter. He can compete in all 3 skills at any college level without a doubt. I really like his upside. Will is a strong combo prospect.
Kickoff Champion – Noah Burnette (2020, NC)
The long time Chris Sailer Kicker has his strongest performance to date. He is really beginning to come into his own. Noah won the Kickoff competition by averaging 70+ yards with 3.9+ hang time. His best ball measured 73 yards, with .4.05 hang time. Noah also finished 2nd place to Cloninger and Russ in the 2 major field goal competitions. He hits a D1 level ball and excels under pressure. Noah is a D1 prospect without a doubt. He will easily challenge for a TOP 12 at Vegas XXXIV in May.
Punt Champion – Collin Smith (2019, NC)
Collin pulled off one of the most difficult tasks as he became the back-to back NC Punt Champion. He averages 40+ yards, with 4.4+ hang time and is one of the more consistent punters in America. His best ball on the day measured 55 yards, with 4.85 hang time. Collin is also a D1 level kicker. He hits a pure ball on Field Goal and has 55+ yard range. He drives his Kickoffs deep in the end zone with 3.8+ hang time. Collin is a big time sleeper in this class. He is a going to be a great addition to any college football program.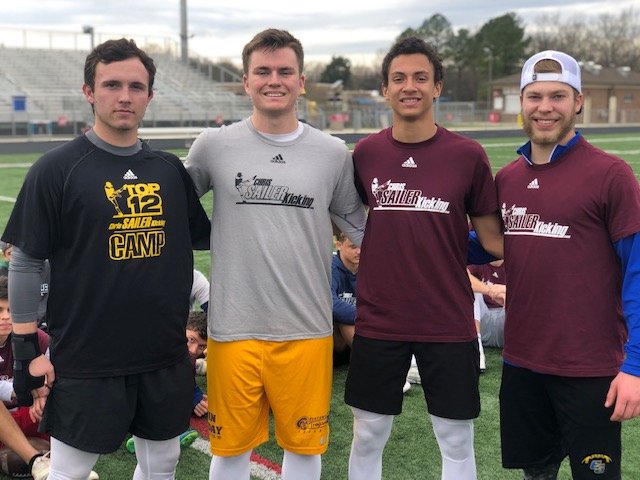 Class of 2019 Standouts: Collin Smith, Will Ross, Jack Pawloski (Transfer), Devin Baldwin, Tyler Larco.
Class of 2020 Standouts: Holt Cloninger, Noah Burnette, Cameron Shirkey, Sam Massick, Graham Gotlieb, Avery Musick, Cej Jones, Mitchell Gallucio, Jonmichael Eilliott, Christian Mather, Cody Hazelton, Grant Coash, Noah Williams.
Class of 2021 Standouts: Ivan Shuran, Will Fowler, Bailey Owens, Trevor Moss, Hunter Crute, Cooper Allen, Matthew Wilderson, Wyatt Williams.
Class of 2022 Standouts: Matthew Moonan, Will Peltz, Ian Gomez, Anthony Franson, Zane Davis, Kelser Atkinson, Leo Low.
Future Stars: Matthew Verdiell, Leo Capparelli.
The 2019 Chris Sailer Kicking Spring Camp Tour will continue in Seattle, WA (Sunday March 17), Waldwick, NJ (Sunday March 24), San Francisco, CA (Sunday March 24), Phoenix, AZ (Sunday March 31), Polynesian Bowl Combine in Las Vegas, NV (Sunday March 31), Dallas, TX (Sunday April 7), Chicago, IL (Sunday April 14), Atlanta, GA (Sunday April 28) & Vegas XXXIV in Las Vegas, NV (May 11-12, 2019).
Visit ChrisSailerKicking.com to register and for more information. To be the best, train and compete with the best! #TeamSailer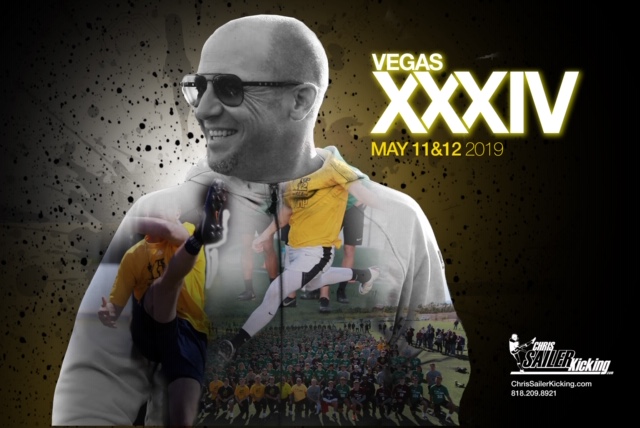 (429)