The 2019 Chris Sailer Kicking Fall Camp Tour kicked off this past weekend in Charlotte, NC. This Fall CSK along with Rubio Long Snapping will make stops in NC, NJ, WA, Southern CA, TX, IL, AZ, GA and Northern CA on the road to Vegas XXXV (January 18-19, 2020). All in all 1300+ Specialists are expected to participate in the largest season circuit in the history of the company. At the end of it all, Chris Sailer Kicking will once again name the 1st 20 Kickers/Punters selected to participate in the prestigious TOP 12 Invitation Only Camp at Vegas XXXV. And for the first time ever, Chris Sailer will select 2 Kickers and 2 Punters to play in the All-American Bowl on NBC live on location at Vegas XXXV. Hang on as this is going to be an incredible ride.
Take a look at the results from Charlotte, NC…
Overall Camp Champion
Owen Daffer (2020, NC) – Owen is simply a tremendous Kicking talent. The Polynesian Bowl All-Star (selected by Chris Sailer in July of 2019) continued his impressive run with another victory in Charlotte. He advanced to the final by winning the Kickoff Competition in a close final battle over fellow 5-Star Kicker Holt Cloninger. Owen averaged nearly 70 yards with 3.9+ hang time. His winning kick measured 71 yards, with 4.09 hang time. He was also a standout on field goal throughout the day. Owen has 60 yard range and gets excellent lift on his ball off the ground. Big things ahead for this 5-Star Recruit. OFFER NOW!!!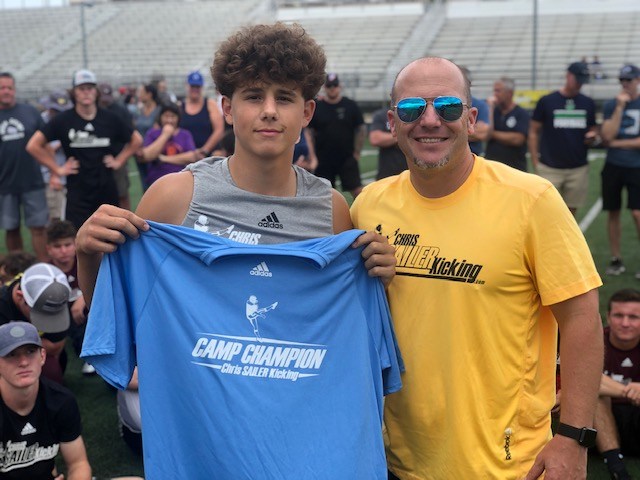 Field Goal Champion
Nick Acus (2021, SC) – Nick is an excellent Kicking prospect. The junior stepped up when it counted the most during the competition round. He went 6-6 with a long of 52 yards to win it. He nearly upset Owen Daffer in the finals round, but barely missed his final kick at 55 yards. Nick was solid throughout the day in all skills proving that he is a top junior prospect that should compete for a TOP 12 spot at Vegas XXXV. Keep a close eye on this talented athlete.
Punt Champion
Henry Bishop (2020, SC) – Henry had his best performance yet at a Chris Sailer Kicking camp. The long time CSK student was on his game the entire day. He won the Punting Competition by averaging 40+ yards, with 4.3+ hang time. He also showed the ability to hit 50+ yard punts, with 4.5+ hang time on his best punts. Henry outlasted CSK 5-Star Punter Zane Smith (2021, SC) in a tightly contested final competition. Henry was also rock solid on both field goal and kickoff. He has all the tools to compete at all 3 skills at the college level. He is a fine young man with a bright future.
Class of 2020 Standouts: Owen Daffer, Henry Bishop, Holt Cloninger, Jonmichael Elliott, Samuel Perry, Kip Warren, Evan Hayes, Sean Baldyga, Tanner Hamilton, Tyler Schmidhausler.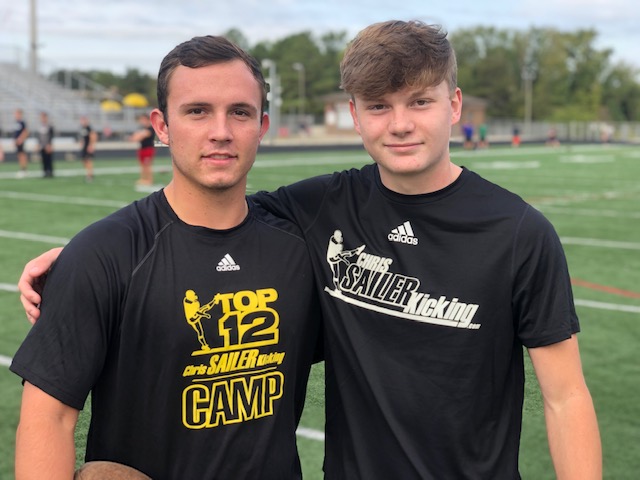 Class of 2021 Standouts: Nick Acus, Will Fowler, Zane Smith, Jake Marion, Jeff Yurk, Caden Noonkester, Britton Williams, Bryson Flynn, Nick Mantekas, Walker Smith, Stephen Glenn, Todd Pledger, Bailey Owens, Caleb Goodwin, Braeden Haynes, Austin Carey, Henry Koch, Jonathan Medlin, Ryan Heicher.
Class of 2022 Standouts: Bryce McFerson, Matthew Moonan, Alejandro Mata, Bryson Sims, Blake Brice, Dean Gordon, Evan Van Steen, Kanoah, Vinesett, Riley Sullivan, Todd Pelino, Tyler Graham.
Class of 2023 Standouts: Palmer Williams, Sam Weber, Reese Keeney, Jack Rouse.
Future Stars: Max Thompson
For more information including Future Camps and Chris Sailer Kicking's National Rankings, visit ChrisSailerKicking.com
See you soon at an upcoming Chris Sailer Kicking camp!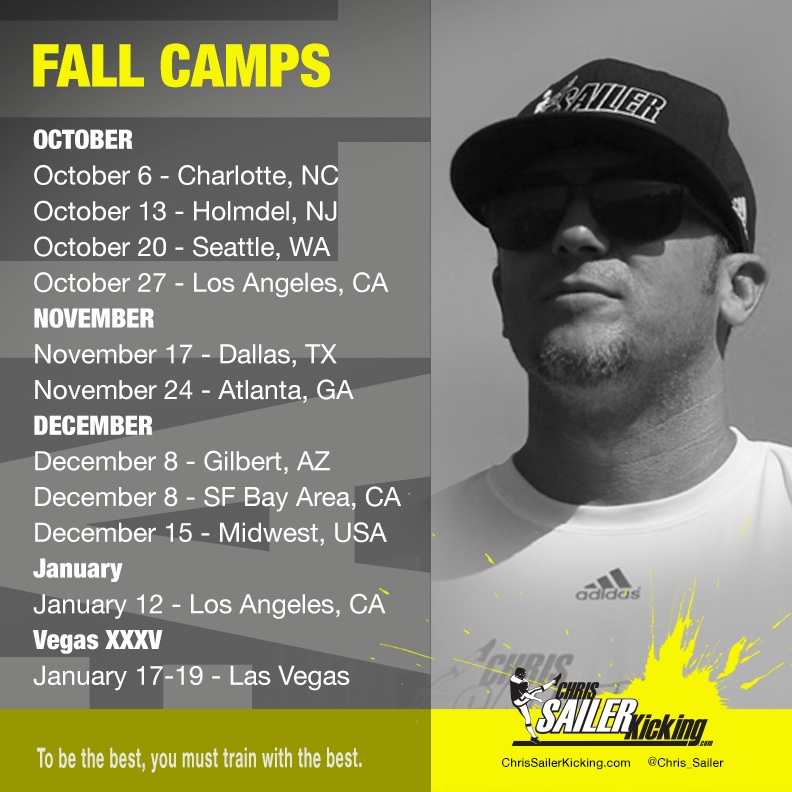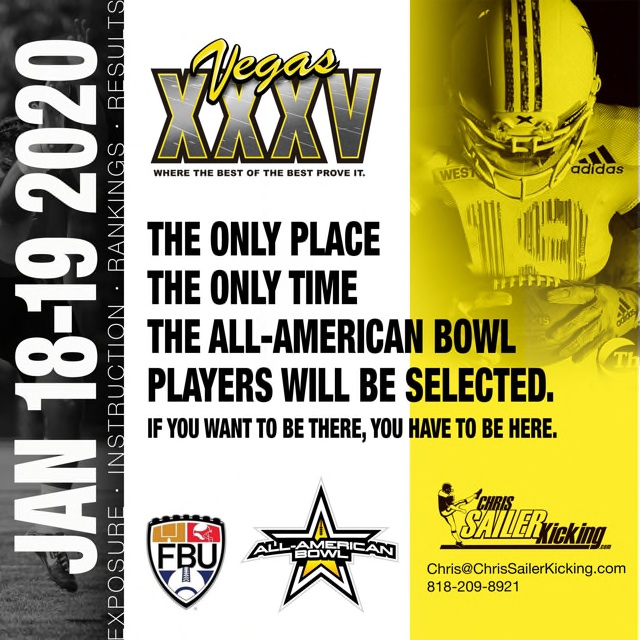 (476)