Here we are in the second week of this new series where we feature our amazing instructors. This will allow you learn more about these young men and why they have been chosen to represent CSK nationwide.
Week 2: Chris Sailer Kicking Senior Instructor and head of Punting, Aaron Perez!
Aaron Perez is a former punter and professional soccer player. He has been on staff with Chris Sailer Kicking since 2005.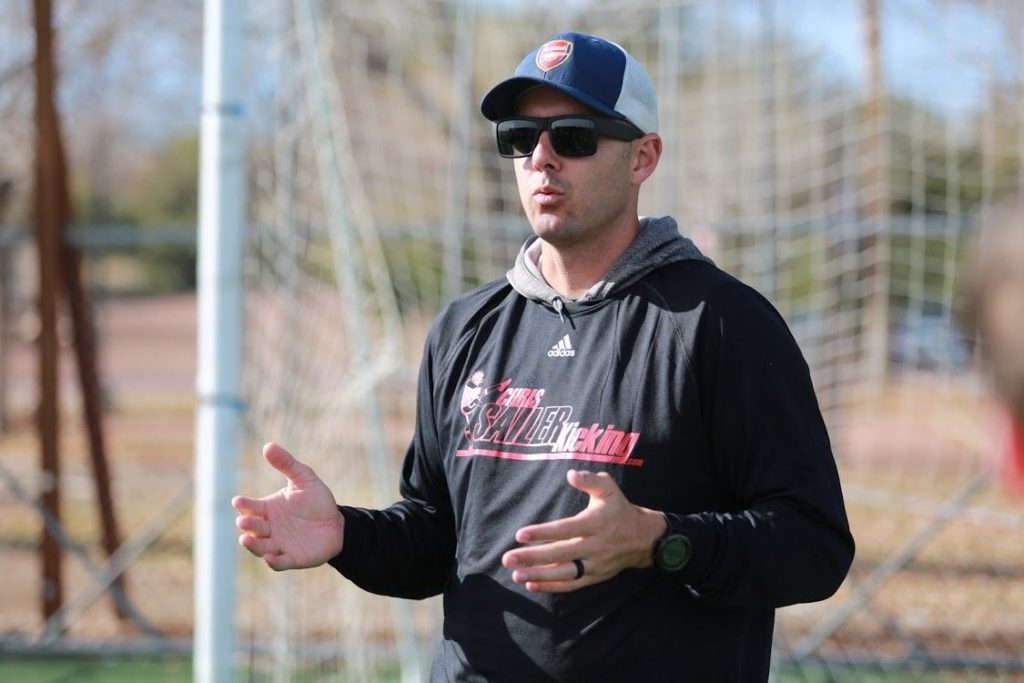 Aaron was born Covina, CA and attended Charter Oak High School there. He was a PrepStar All-American, Ranked No. 3 Punter in the nation and a three-star prospect by rivals.com. He was also selected twice to be 1st Team All-State, 1st Team All-CIF Southern Section and no surprise that he was selected three times for the 1st Team All-League.
As a senior, he averaged 42.9 yards per kick, placed 11 punts inside the 20-yard line and had a long punt of 83 yards.

Aaron also lettered three years in soccer for coach Richard Siciliano
Played for the LaVerne Lazers soccer club which was ranked among the top 25 in the nation.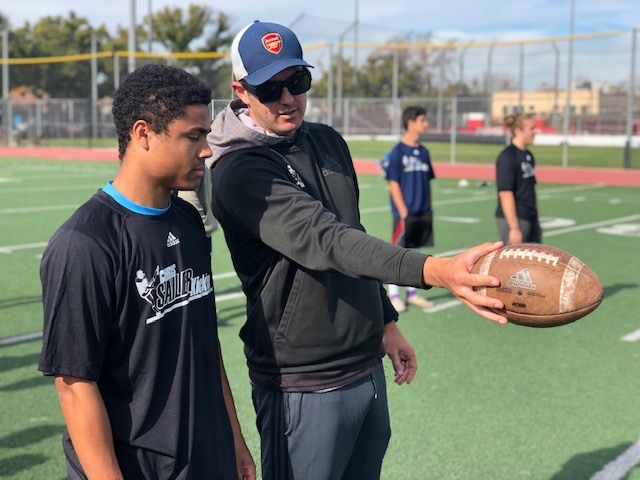 He played college football for the UCLA for 2004 to 2008. He served as their punter from 2005 to 2008. He earned first-team All-Pac-10 honors and first-team Pac-10 All-Academic honors, He also set a new school record with 286 career punts and 12,220 career punting yards and was on the Ray Guy Award watch list.
Perez didn't disappoint once he graduated from UCLA. Eventually, he was offered a pre-season deal with the dynastic New England Patriots, but was beat out by an 11-year veteran. After a stint with the Miami Dolphins, Aaron went back to California and worked his way back into soccer.
Perez then made it with the OC Blues, starting 12 games in 2013 including a match in the U.S. Open Cup against the late Chivas USA. After stints with Minnesota United and Drogheda United, Aaron retired from soccer to join Chris Sailer Kicking as a full-time Punting instructor.
Aaron currently lives in Montclair, CA with his wife, Kelly and son, Finnley. He is the founder of The Punt Factory and tours the country Chris Sailer giving valuable instruction. He also offers private and group lessons throughout the year.
For lessons and instruction with Perez, please contact him (818) 321-6750.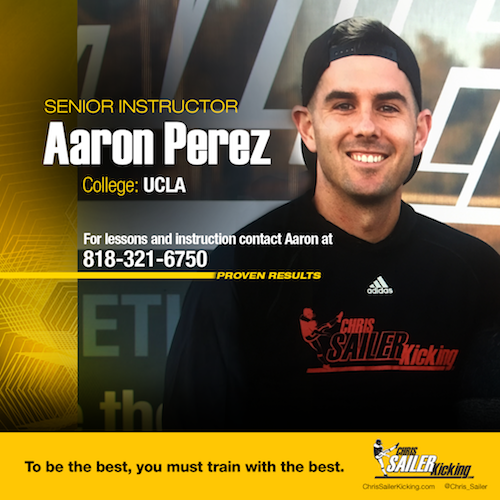 (323)