The 2019 Chris Sailer Kicking Spring Camp Tour is officially underway. Over the next 2 months 1000+ participants will attend Chris Sailer Kicking / Rubio Long Snapping camps in CA, TX, NC, GA, IL, WA, NJ, AZ & WA on the road to Vegas XXXIV (May 11-12). Instruction, competition, evaluation & national rankings will take place at each one of these camps. The ultimate goal is an invitation to the prestigious TOP 12 Camp that will take place in Los Angeles, CA on July 15-17.
The road to Vegas XXXIV continued this past week in Phoenix, AZ where the amount of solid talent seems to be growing. Take a look at some of the new names that came to compete against the returning AZ veterans…
Overall Champion – Omar Vasquez (2020, AZ)
This was Omar's first Chris Sailer camp of his career. Omar showed great progress from the morning to the afternoon as he won the field goal charting competition with a 50 yarder. He battled in the afternoon against Nick Hill and Fabien Guillen to take the title of Camp Champ!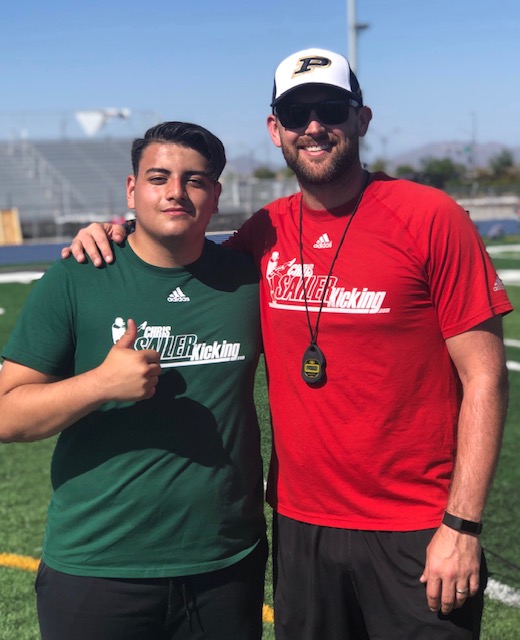 Field Goal Champion – Nick Hill (2020, CA)
Nick Hill continues to impress in AZ as he always seems to be in the finals of all competitions. Nick had an impressive day on both field goal and punt as he won a major field goal competition by going 7 for 7 with a long of 53 yards. Nick was also had a good day kicking off. With hard work on his punting technique, he has the strength to develop into a good college level punter as well.
Punt Champion – Fabien Guillen (2020, CA)
Fabien had a great showing in AZ as he hit multiple punts over 40 yards with over 4.7 seconds of hang time. He outlasted Clay Gross in the Punt Final. Fabien is a fierce competitor who is ready to make an impact on the college level. Look for him to have a big showing at Vegas XXXIV.
Kickoff Champion – Carson Zilmer (2020, AZ)
Carson is another rising star coming out of Arizona that has big time potential. He is a big, tall, strong and athletic kicker who is hits big time kickoffs, typically deep in the end zone. With continued hard work on his technique and consistency, Carson will be ranked towards the top of his class.
Class of 2019/JC Standouts: Zachary Grabovic.
Class of 2020 Standouts: Carson Zilmer, Clay Gross Dominic Chakraborty, Dominic Persi, Fabien Guillen, Jansen Malvick, Mark Vargas, Nick Hill, Omar Vasquez, Santiago Garcia-Mendez.
Class of 2021 Standouts: Crew Peterman, Maximus Kennedy, Richie Brutto, Ryan Feinberg.
Class of 2022 Standouts: Casey Kautzman, Grady Gross.
The 2019 Chris Sailer Kicking Spring Camp Tour will continue in Dallas, TX (Sunday April 7), Chicago, IL (Sunday April 14), Atlanta, GA (Sunday April 28) & Vegas XXXIV in Las Vegas, NV (May 11-12, 2019).
Visit ChrisSailerKicking.com to register and for more information. To be the best, train and compete with the best! #TeamSailer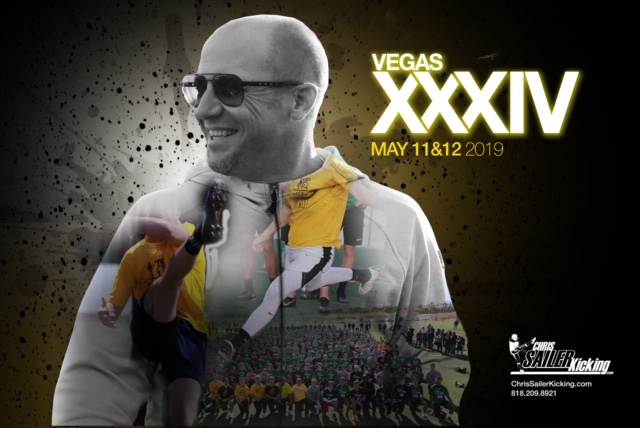 (248)