The 2019 Chris Sailer Kicking Summer Tour continued this past Saturday in Chicago, IL at the Rosemont Dome. This summer Chris Sailer and Rubio Long Snapping will run 11 camps in the states of CA, TX, IL, SC, NJ, NC and GA. Over 1000 Kickers, Punters and Long Snappers will be in attendance in what is set to be one of the biggest summers in Chris Sailer Kicking history. The Chicago camp once again featured many of the nation's best specialists. Take a look at the results…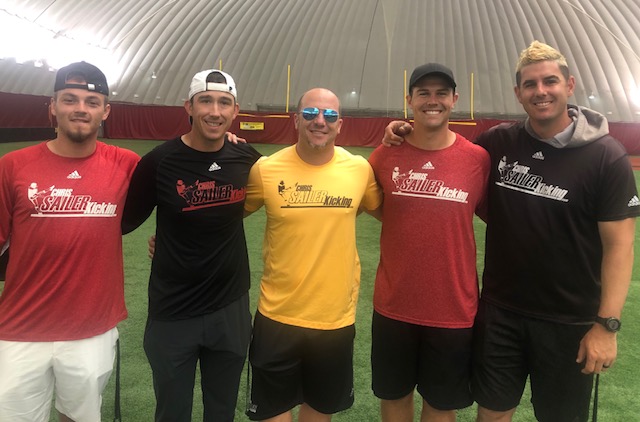 Overall Camp Champion – Ivan Shuran (2021, OH)
The longtime Chris Sailer Kicking Kicker stepped up when it counted the most. He won the major Field Goal competition by hitting on 90% of his field goals from 35 to 55 yards out. He then defeated Marshall Meeder and Caden Noonkester in the head to head Finals Round. Ivan hits a smooth and accurate ball off the ground. His kickoffs are nearing D1 ready. He is also a more than capable punter. Ivan is a top Class of 2021 national prospect with a bright future.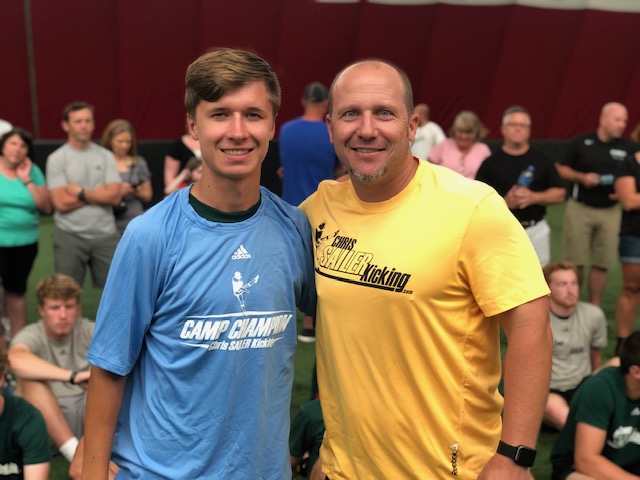 Kickoff Champion – Marshall Meeder (2020, MI)
The 5-Star Kicker had another extremely impressive camp performance. On this day he won the Kickoff competition by averaging 70+ yards, with 3.9+ hang time. He also hits a big time D1 level ball off the ground on field goal. Marshall is a competitor that thrives under pressure. He is without a doubt a D1 level prospect. Big things ahead for this talented athlete.
Punt Champion – Caden Noonkester (2021, NC)
The 6'6", 170 pound Punter / Kickoff Specialist was one of the top newcomers at camp. He has an ideal frame for a college level punter. Caden easily averages 40+ yards with solid hang time. He is also an excellent kickoff guy. Caden drives the ball into the end zone with consistency. There is tons of potential here. I look forward to seeing what the future holds. Keep your eye on this talented combo player.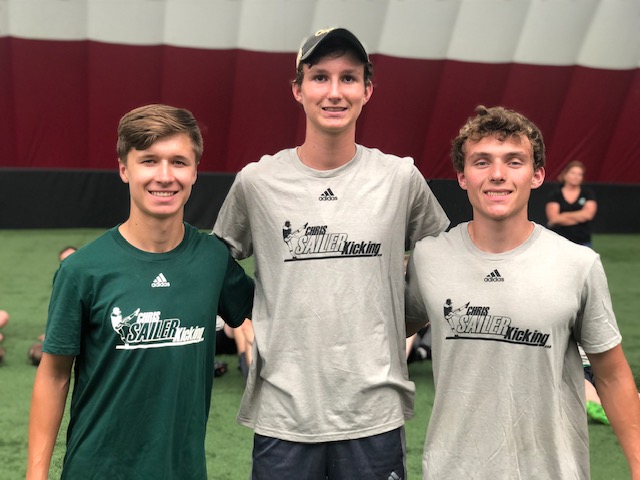 Class of 2020 Standouts: Marshall Meeder, Anjelo Flores, Bryce Bedellion, Brycetyn Hedden, Cade Gold, Caleb Runge, Elias Sewell, Gregory Torcaso, Jacob Lewis, Julian Lee, Luke Andrews, Mitchell Knotek, Morgan Williamson, Zach Pribyl, Casey Rauch.
Class of 2021 Standouts: Ivan Shuran, Owen Konopacki, Bryce Morris, Caden Noonkester, Drew Kanaba, Jack Rigby, John Saner, Joshua Grow, Mark Holder, Marlon Pomili, Trace Hrgich.
Class of 2022 Standouts: Ryan O'Grady, Leo Low.
Class of 2023 Standouts: Nick Duzansky
Future Star: Leo Capparelli
The 2019 Chris Sailer Kicking Summer Tour will continue with the following upcoming camps College Camp for 4-Year K/P's in Los Angeles, CA (July 12-14), TOP 12 Camp in Los Angeles, CA (July 15-17), Underclassmen Invitational in Los Angeles, CA (July 18-19), New Jersey (July 21), Charlotte, NC (July 27), San Francisco, CA (July 28) and Atlanta, GA (July 28). Chris Sailer Kicking will also be running the FBU TOP Gun Camp in Rock Hill, SC (July 11-12). At this camp Chris Sailer will select the Adidas FBU Freshman All-Americans (Class of 2023), NBC All-American Bowl All-Americans (Class of 2020) & the Polynesian Bowl All-Americans (Class of 2020).
To register for all Chris Sailer Kicking Camps, visit ChrisSailerKicking.com
To register for FBU TOP GUN, call 973-366-5027.
To be the best, train and compete with the best! #TeamSailer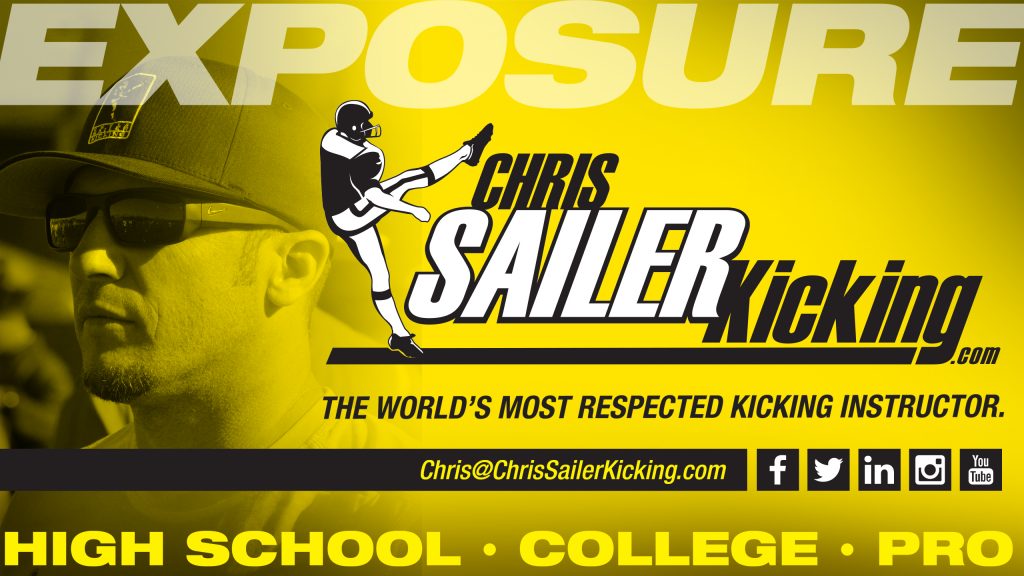 (461)