The 2019 Chris Sailer Kicking Summer Tour continued Saturday July 27th in Charlotte, NC . This summer Chris Sailer and Rubio Long Snapping will run 11 camps in the states of CA, TX, IL, SC, NJ, NC and GA. Over 1000 Kickers, Punters and Long Snappers will be in attendance in what is set to be one of the biggest summers in Chris Sailer Kicking history. The talent in Charlotte was once again phenomenal. Take a look at the results…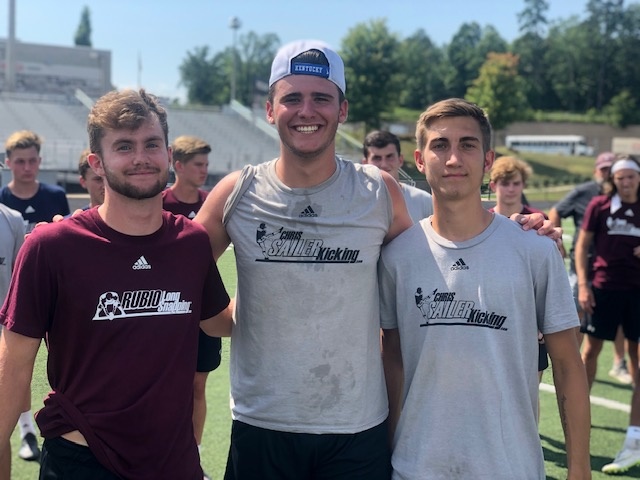 Overall Camp Champion – Franklin Rogers (2021, KY)
The longtime Chris Sailer Kicking Punter had his best day yet in a CSK shirt. The 6"4', 210 pound athlete averaged 40+ yards with 4.3+ hang time. He stayed consistent and outperformed many of the best punters in America. He then defeated two excellent kickers in the head to head finals round. Franklin is also a solid kickoff guy which will set up up to be a top combo player in the Class of 2021. Keep a close eye on this talented prospect.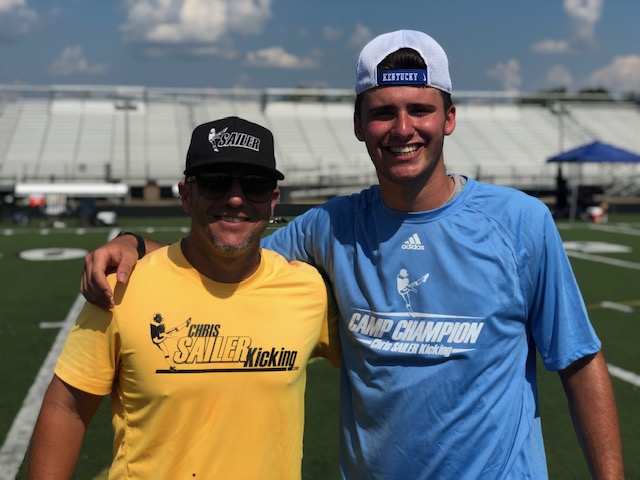 Kickoff Champion – CeJ Jones (2020, TN)
CeJ continues to prove that he is a tremendous combo prospect. On this day he won the Kickoff competition by averaging 65+ yards with 3.8+ hang time. He was smooth and accurate on field goal showing range of 50+ with ease. CeJ is also a solid and consistent punter. He is one of the most consistent performers in America. He is going to make fantastic addition to any college football program.
Field Goal Champion – Zack Nicholson (TR, NC)
The recent UNCC commit had another fantastic day. He won the Field Goal competition by going 7-7 and easily hitting two from 50+ yards out. Zack is also very strong on both Kickoff and Punt. He is a great competitor that is ready for the challenge of competing at the next level. I look forward to seeing what the future holds.
Class of 2019 Standouts: Zack Nicholson, Devin Baldwin
Class of 2020 Standouts: Cej Jones, Cody Hazelton, Morgan Williamson, Christian Mather, Grant Wood, Bear Huggins, David Calderon, Dylan Beauford, Frank Passantino III, Samuel Perry, Tyler Schmidhausler, Will Zamboni,
Class of 2021 Standouts: Franklin Rogers, Will Fowler, Teagen Lenderink, Bailey Owens, Ayden McCarter, Brayden Rivers, Henry Koch, Jackson Walworth, Seth Baird, Seth Martin.
Class of 2022 Standouts: Blake Brice
Class of 2023 Standouts: Davis Ashcroft, Palmer Williams, Sam Weber, Wes Dunlap, William Poole.
Future Star: Walker Broome
The 2019 Chris Sailer Kicking Summer Tour will wrap up with FINAL camps coming up in San Francisco, CA (July 28), Atlanta, GA (July 28) and Honolulu, HI (August 25).
To register for all Chris Sailer Kicking Camps, visit ChrisSailerKicking.com
To be the best, train and compete with the best! #TeamSailer
(420)