The 2019 Chris Sailer Kicking Spring Camp Tour is officially underway. Over the next 2 months 1000+ participants will attend Chris Sailer Kicking / Rubio Long Snapping camps in CA, TX, NC, GA, IL, WA, NJ, AZ & WA on the road to Vegas XXXIV (May 11-12). Instruction, competition, evaluation & national rankings will take place at each one of these camps. The ultimate goal is an invitation to the prestigious TOP 12 Camp that will take place in Los Angeles, CA on July 15-17.
The Road to Vegas XXXIV continued the past weekend indoors at The Superdome in Waldwick, NJ. Over 65 specialists representing 10+ states attended this fast growing camp. Take a look at the results…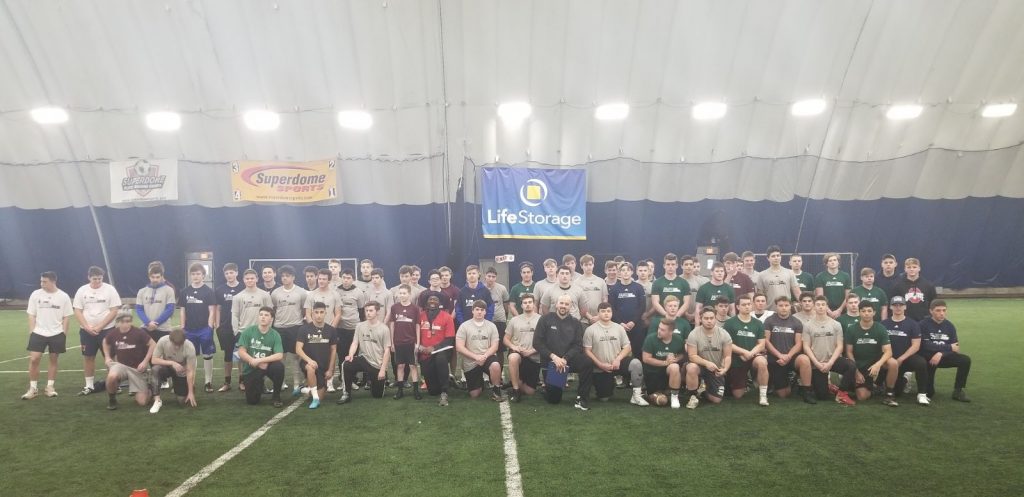 Overall Camp Champion – Aidan Clark (2020, CT)
Aidan looked strong all day showing great consistency and growth as a combo prospect. He won both the last man standing field goal competition and the major punting competition. He was smooth and accurate on field goal and connected from 50+ yards out. His best punt measured 45 yards with 4.4 hang time. He also drove the ball into the end zone on kickoff. Aidan is proving that he will be successful at the next level.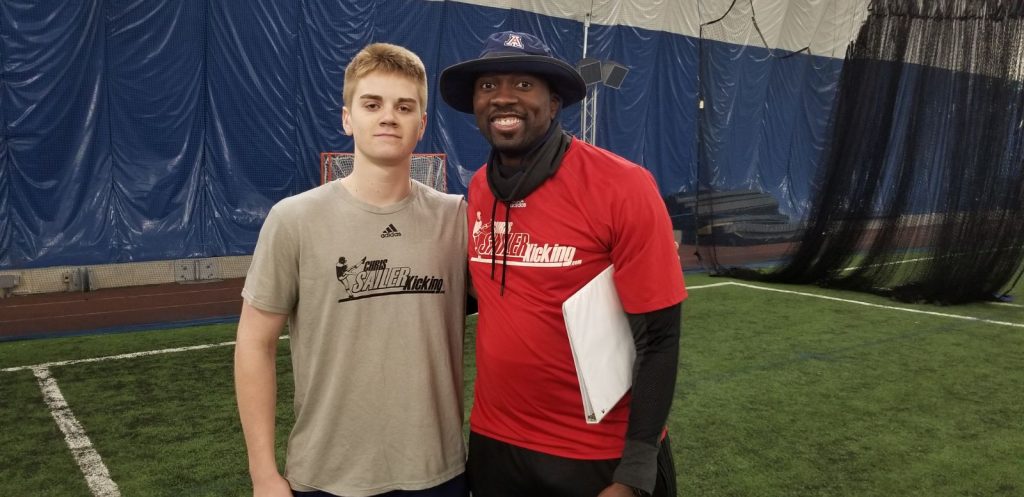 Kickoff Champion – Spencer Mochulski (2020, PA)
Spencer was far and away one of the most consistent kickoff guys at the camp. He averaged 60+ yards with 3.7 to 3.9 hang times. He also had a solid day kicking field goals displaying range of 50+ yards. Look for Spencer to compete with the best of the best at Vegas XXXIV in May. Spencer has a bright future.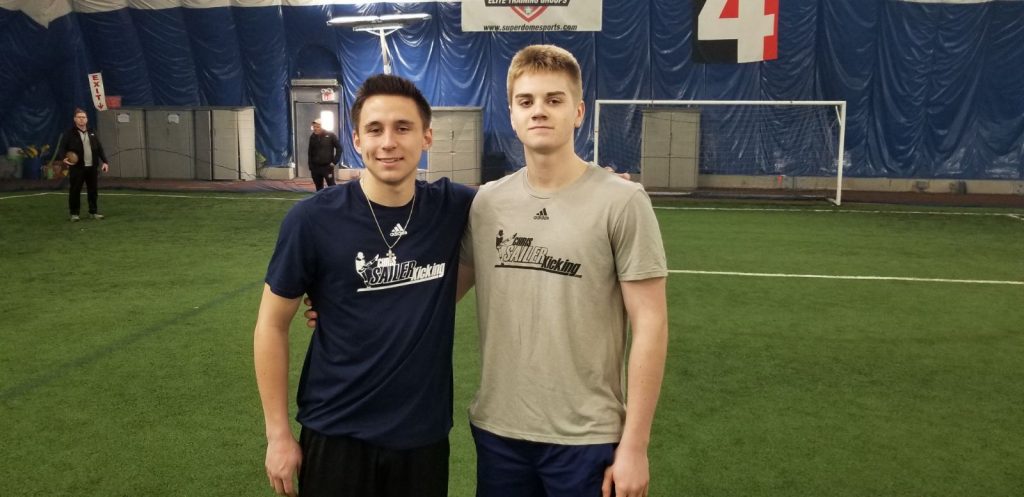 Class of 2019/JC Standouts: Billy Lynch, Antoine Couture
Class of 2020 Standouts: Sam Massick, Brandon Peskin, Christian Mather, Drew Sinclair, Hunter Grepiotis, Jonmichael Elliott, Justin Burkert, Richie Pekmezian, Riley Moore
Class of 2021 Standouts: Alexander Papadakos, Andrew Myerson, Austin Carey, Brock Froschauer, Cody Szelc, Ivan Shuran, Luke Wayson, Spencer Ostroff, Tommy Dellaporta
Class of 2022 Standouts: Antonio Chada, Bennett Abbe, Daniel Jantos, Santana Fonseca, Thom Kruijtzer
Youth Star: Jack Donnelly
The 2019 Chris Sailer Kicking Spring Camp Tour will continue in Phoenix, AZ (Sunday March 31), Polynesian Bowl Combine in Las Vegas, NV (Sunday March 31), Dallas, TX (Sunday April 7), Chicago, IL (Sunday April 14), Atlanta, GA (Sunday April 28) & Vegas XXXIV in Las Vegas, NV (May 11-12, 2019).
Visit ChrisSailerKicking.com to register and for more information. To be the best, train and compete with the best! #TeamSailer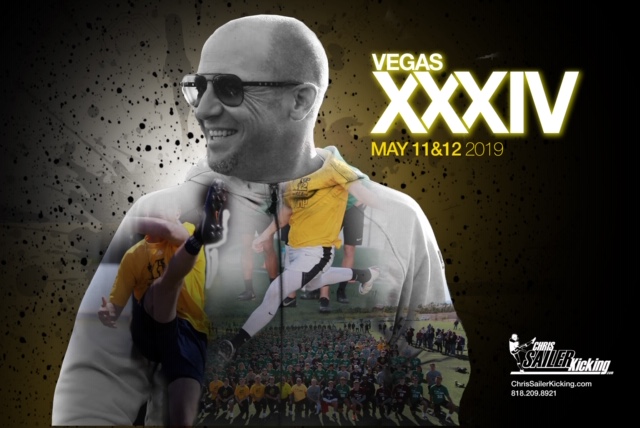 (293)