The 2020 Chris Sailer Kicking Spring Camp Tour is officially underway. Over 1000 athletes will participate in camps in So. Cal, NC, GA, WA, TX, IL, Nor Cal, MA & NV. The road all leads to the most popular specialist camp in the world.. Vegas XXXVI (May 9-10).
The first stop of the tour took place in Los Angeles, CA on Sunday March 1st. Take a look at the results…
Overall Camp Champion – Ricardo Chavez (JC, CA)
Ricardo was impressive from start to finish. The 1st year JC prospect showed great promise as both a Kicker and Punter. He won the Punt competition by averaging 40+ yards, with 4.4+ hang time. Ricardo was smooth and accurate on field goal. His kickoffs are college ready. Look for Ricardo to dominate Vegas XXXVI in May. He has a bright future.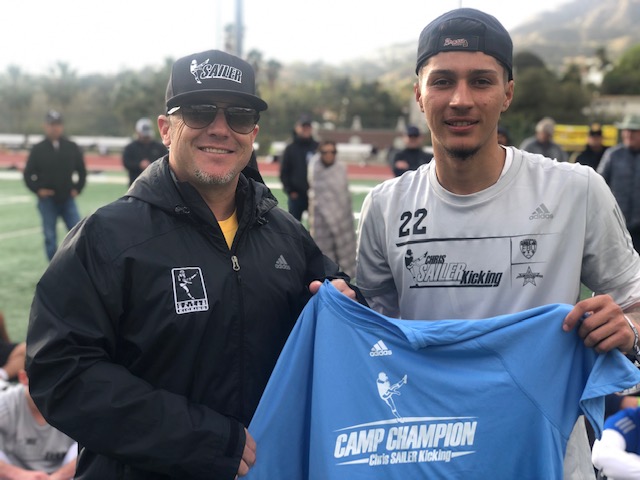 Field Goal Champion – Josh Bryan (2021, CA)
The #1 Kicker in the nation continues to prove his dominance. The 3-Time TOP 12 Camp Invitee is special. He won the field goal competition by connecting from 35, 40, 45, 48, 51, 56 and 60 yards. His kickoffs are D1 ready. Josh is also a more than capable Punter. Look for Josh to dominate the 2020 off season picking up multiple scholarship offers.
Kickoff Champion – Denis Lynch (2021, CA)
The first time Chris Sailer Kicking student made a fantastic first impression. He has a big time leg and endless potential. Denis won the kickoff competition by consistently putting the ball in the back of the endzone with 3.7+ hang time. The lefty also showed great range on field goal. I look forward to helping this excellent prospect develop his game. Denis should challenge for a TOP 12 Spot at Vegas XXXVI.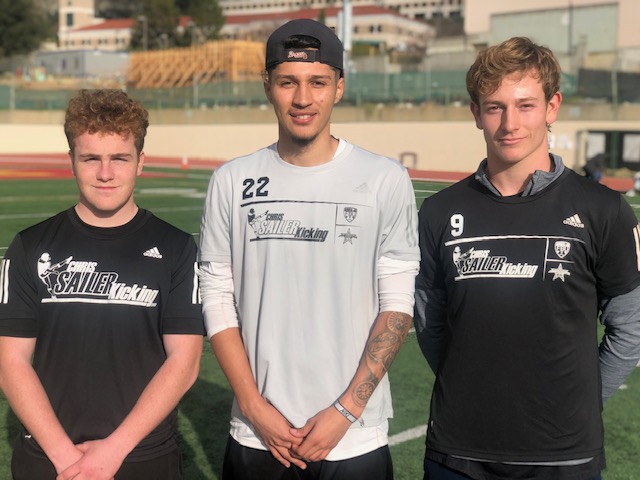 Class of 2021 Standouts: Ricardo Chavez, Josh Bryan, Denis Lynch, Andre, Meono, Abiel Lepe, Dane Voorhees, Bryan Ryks, Gabriel Chavers, Gavin Dalziel, Ian Hawkins, Ivan Shuran, Jack McCallister, Justin Sampson, Richie Brutto, Kevin Ryan, Luke Caufield, Xander Broschetti.

Class of 2022 Standouts: Tate Zimmerman, Aidan Petruescu, Ayden Angeles, Brady Weinberg, Brayden Bayne, Evan Molina, Joey Cheek, Matthew Gerardo, Miller Combs, Thomas Rohrer, Nick Helton, Marcus Merkelbach, Lucas Clanton, Kian Afrookhteh, Joshua Leff, Jeremy Ramirez.

Class of 2023 Standouts: Grant Meadors, Diego Caal, Nathan Alexander.

Future Stars: Brodie Kemp.
Here is the full 2020 Camp Schedule…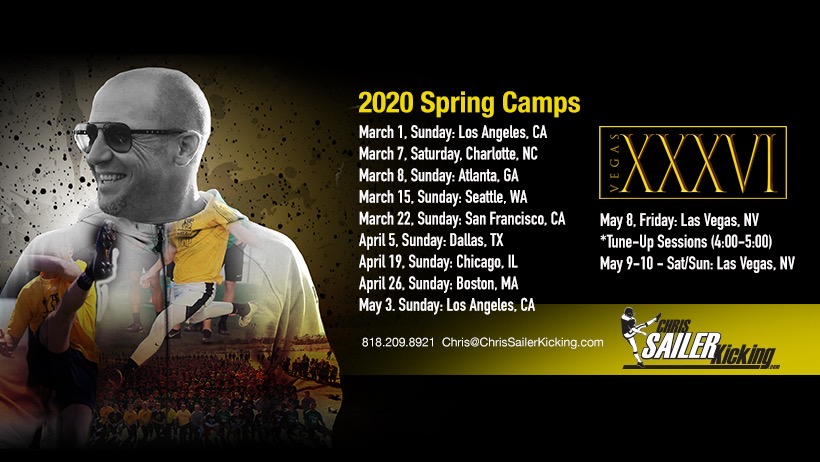 Chris Sailer Kicking is offering additional camps for PUNTERS in 2020.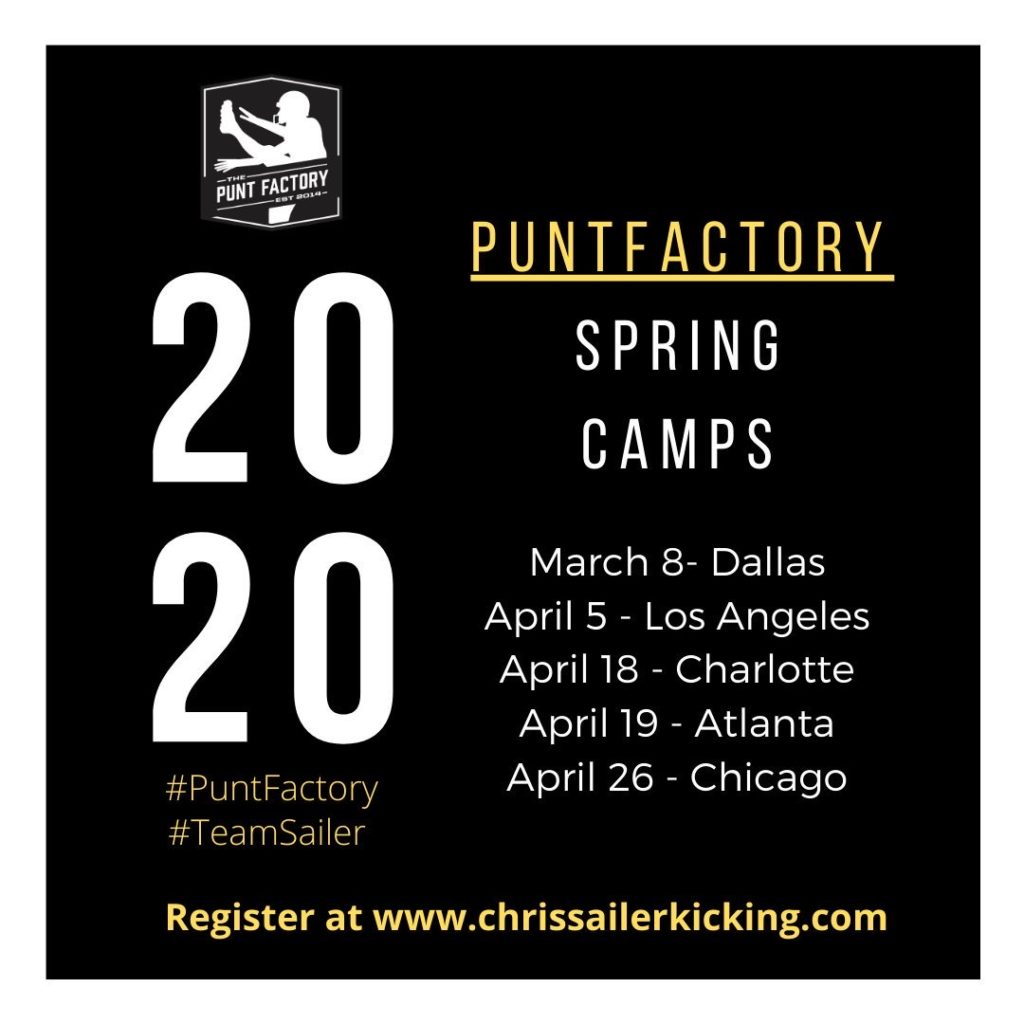 (329)