The first PuntFactory Punters Only Camp took place this past weekend on March 8th in Dallas, Texas. In association with Chris Sailer Kicking, the camp took place at LD Bell High School, and was ran by Aaron Perez, the National Director of Punting of CSK. The PuntFactory will run camps in Dallas, Los Angeles, Charlotte, Atlanta & Chicago this Spring in its first wave of camps in 2020!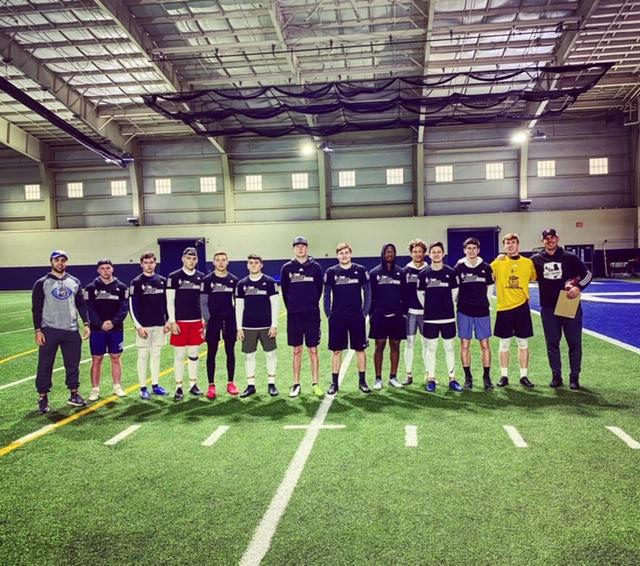 This camp series, designed specifically for the development of both punters and combo players looking to improve their punting, is the first camp in the country for only punting! Here is a recap of the day.
Overall Camp Champion – Connor Dailey (2021, TX)
Connor had a great, consistent day punting the football. During the morning training portion of camp, Dailey was very consistent and smooth punting with a very stiff & strong wind present throughout the session. His directional punting was on point hitting several balls 40+ yards, with 4.5 seconds of hang both directional right and directional left into the wind.
However, it was his performance in the afternoon competitions and charting sessions that set Dailey apart. Connor won the Head to Head bracket competition, and during this competition he hit some of his best punts of the day, with several punts traveling 50+ yards and well over 4.5 – 4.6 seconds of hangtime. Connor's best punt from the charting session was 59 yards with 4.8 seconds of hangtime. Overall a great day for this talented athlete!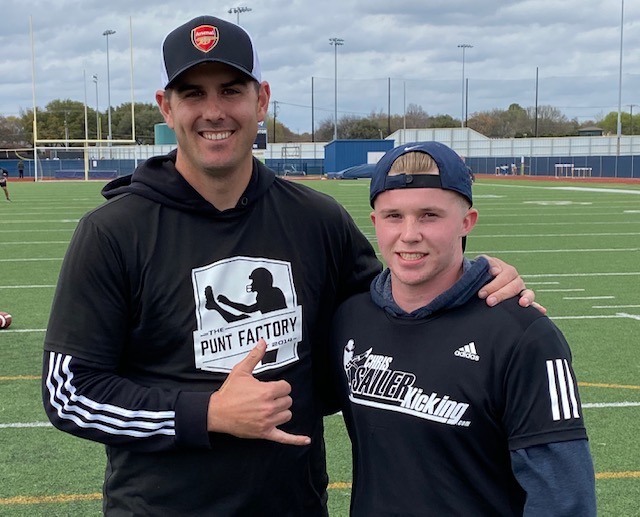 Last Man Standing Winner – Jack McCallister (2021, WA)
The long time Chris Sailer Kicking combo player won the last man standing competition and was extremely solid and consistent all day. Jack is a big, strong punter who flew down to Texas all the way from Washington! In the morning training session, Jack punted very well directionally and into the wind. His best punts went 42-45 yards with over 4.4 seconds of hang time. In the afternoon during the charting phase, Jack hit several balls 50+ yards and over 4.3 seconds of hangtime, with his best punt going 56 yards with 4.4 seconds of hangtime. A truly solid, consistent day for this young man.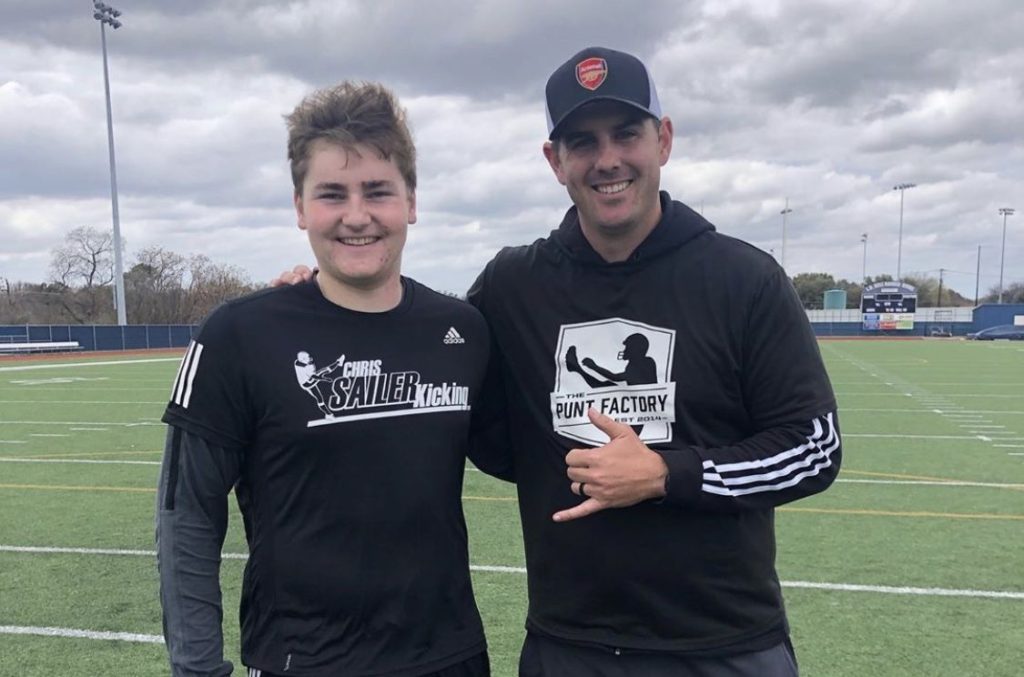 Class of 2023 Standouts: Tyler White
Class of 2022 Standouts: Brooke Honore, Kai Todd, Carter Brown, Connor Nolan, Nick Conforti
Class of 2021 Standouts: Connor Dailey, Jack McCallister, Jake Gaster, Tyson Giles, Jonathan Dilam

The PuntFactory Spring Camp Series is scheduled to go to Los Angeles, CA on April 5th.
Visit www.ChrisSailerKicking.com to register and get information for all future Punter Only Camps!
Puntfactory #TeamSailer
(281)