The 2017 Chris Sailer Kicking Summer Camp Tour is now in full swing. The most recent camp took place in Atlanta, GA on July 11th. This region of the country has arguably produced the best high school talent in the nation over the past few years. The competition was fierce from start to finish. Take a look at the results.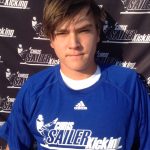 Overall Camp Champion
James Williams (2020, GA) – The longtime Chris Sailer Kicking student is starting to really come into his own. It is rare for a specialist this young to win a major competition, let along become overall camp champion. James won a field goal competition by staying consistent and showing that he had range well beyond 50 yards. He then camp through under pressure in the head to head final to win it all. James is extremely talented as both a kicker and punter. The future is bright.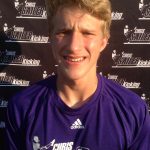 Field Goal Champion
Alex Hardy (2018, GA) – Alex had his best day yet at a Chris Sailer Kicking Camp. He continued to improve leaps and bounds each time we see him as evident with the field goal championship. He hit 6 consecutive field goals with a long of 55 yards to win the competition. He was also strong and kickoff and shows he can hit a big punt. Alex has the tools to take his game to the next level with continued hard work.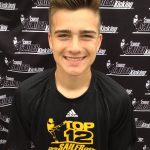 Kickoff Champion
Evan McPherson (2018, AL) – The #1 Kicker in the nation and Mississippi State commit stepped up once again. Evan is a big time talent and he is always at his best under pressure. On this day he was the kickoff champion with his best ball of the day totaling 74 yards, with 4.31 hand time. He was also impressive as usual on both field goal and punt. Look for Evan do be a dominant force in the SEC for years to come.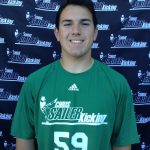 Punt Champion
Alejandro Lopez (2018, NC) – Another long time student of Chris Sailer Kicking, Alejandro shined in Atlanta. He was solid and both field goal and kickoff, but stood out the most as a punter. He averaged well over 40 yards, with 4.4 plus hang time. His best ball on the day traveled over 50 yards, with 5.08 hang time. Alejandro is proving that he has all the tools to compete at the D1 level. He is a fine young man with a bright future.
Top 2018 Prospects: Evan McPherson, Alejandro Lopez, Alex Hardy, Adam Ieyoub, Alan Andrzejewski, Alec Earp, Austin Behnke, Christian McClure, Colin Ibison, Michael Baugus, Christopher Freibert, Colin Dempster, Jarrett Mills, Josh Smith, Sean Henderson, Nathan McRoberts, Joseph Gannon, McKay Taylor, Timmy Bleekrode, Evan Hodges, Robert Faulkner, Arthur Boyzo, Grant Cookson.
Top 2019 Prospects: Evan Davis, Jared Wheatley, Anthony Rodriguez, Jack Westbrook, Thor Bilstrom.
Top 2020 Prospects: James Williams, Parker Hannon, Brock Travelstead, Parker Pierson, Conner Middleton, Kade Loggins, Ryan Barrick.
2021 Prospects: Dylan Kwasnik, Joshua Huiet, Peyton Engel, Sanjay Reddy.
Youth Prospect: Trey Stephens
This will be one of the biggest summers in Chris Sailer Kicking history. Up next, join us in Chicago, IL (July 13) and Los Angeles, CA (July 27). This summer will also feature our 3 prestigious invite only camps (College, TOP 12 & Underclassman Invitational) in Tampa FL (July 14-21). For more information, rankings and camp registration visit ChrisSailerKicking.com To be the best, train & compete with the best. Get ready for greatness!
(502)