For the first time ever Chris Sailer and Chris Sailer Kicking will be offering the opportunity get ranked on ChrisSailerKicking.com via an innovative virtual evaluation process. I have spoken with 60+ college coaches over the past several weeks gathering information during these trying times. With Vegas XXXV being postponed, College Camps being cancelled and an uncertain future… now is the time to take things into our own hands. College coaches are hesitant to recruit without new information (evaluations). Rankings have been stagnant for months. Chris Sailer Kicking will be the first to offer exactly what our athletes and college coaches need!
We are currently in PHASE 2 of the Virtual Ranking Evaluations. This will be an in depth evaluation from start to finish to ensure that each athlete is gaining a valuable exposure opportunity during these difficult times.
PHASE THREE will open up once PHASE TWO is complete. PHASE THREE will offer this same opportunity up to many more of our athletes.
Chris Sailer will be working directly with each Kicker or Punter and their parents. The evaluation and ranking during PHASE ONE will include five Stages.
FOUR STAGES (CSK RANKINGS)
Stage 1: Phone Consultation
Stage 2: Video Submission / Evaluation
Stage 3: Follow Up Phone Call
Stage 4: Ranking on ChrisSailerKicking.com by Chris Sailer
The new rankings will also be used to determine who will be selected to participate in the TOP 12 Camp. Chris Sailer will be selecting 20 more Kickers and Punters to join those that were already selected at Vegas XXXV.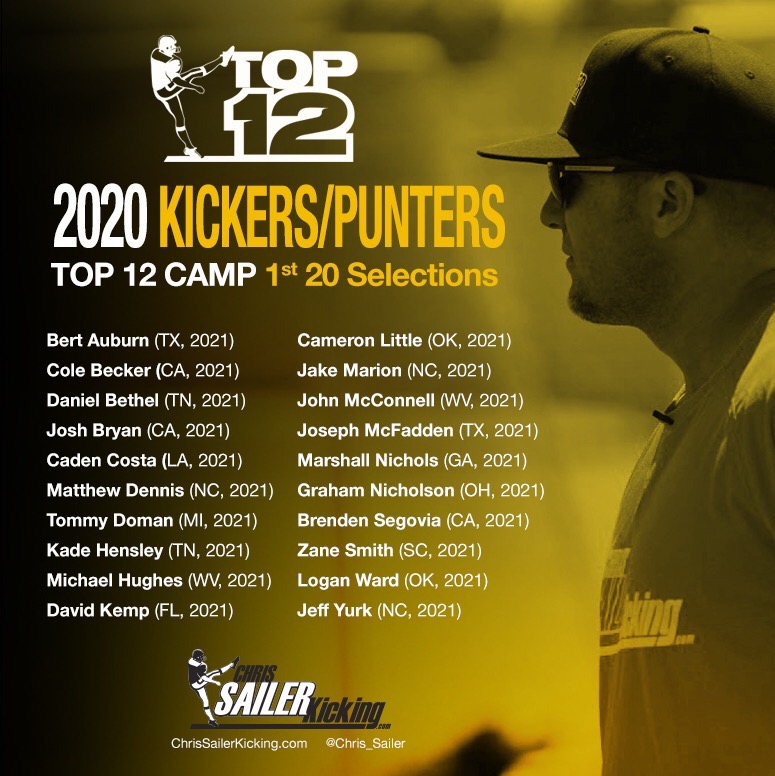 I am excited to offer this unique opportunity. Remember, this is only open to the first TEN athletes to register on a first come, first serve basis. GO TIME!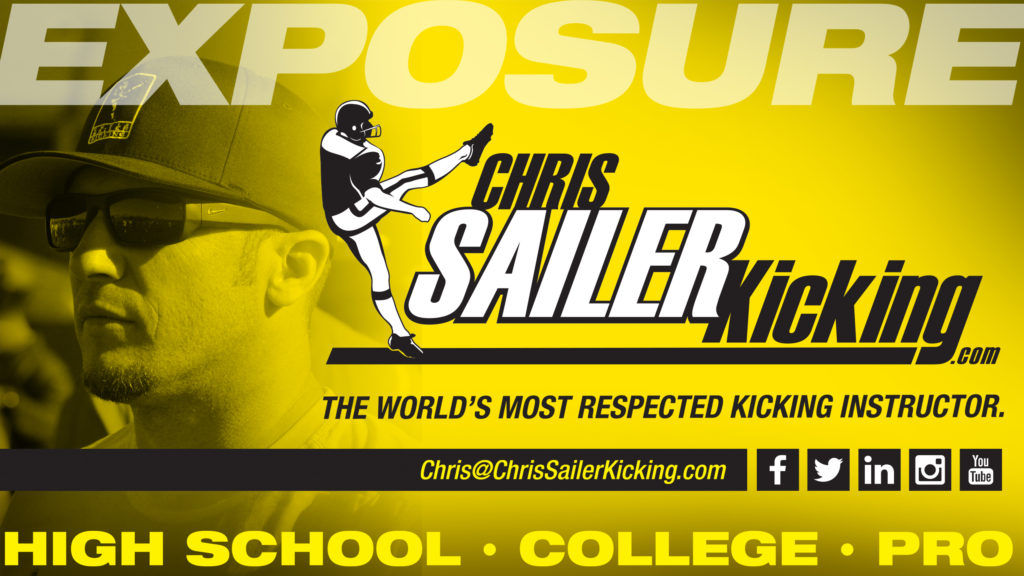 (848)