The road to Vegas 30 continued with a huge camp in Atlanta, GA this past Sunday.  Specialists from over 10 states were in attendance at perhaps the most talented 2017 Chris Sailer Kicking Spring Camp yet.  The competition for TOP 12 at Vegas 30 in just 2 weeks is going to be off the charts.  Take a look at the GA Spring Camp results.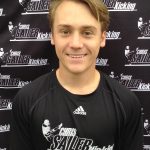 Overall Champion
Charles Campbell (2018, TN) – The TOP 12'er put on a dominant performance.  This was easily his best showing and will vault him into D1 scholarship conversations.  He won a major field goal competition by nailing 7 straight field goals including several over 50 yards.  He hits a big time D1 ball off the ground.  He also averaged 65+ yards on kickoffs with 4.1+ hang time.  Charles is a confident kicker that thrives under pressure.  Look for Charles to pick up scholarship offers this summer.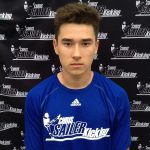 Field Goal Champion
Thor Billstrom (2019, GA) – Thor was one of the most impressive newcomers at camp.  He is a great looking athlete with an explosive leg.  He won a major field goal competition by connecting on 6 straight field goals, including a final kick of 55 yards. His kickoffs were also solid and competitive with the best in his class. Thor has the ability to challenge for a top spot in the Class of 2019.  With continued hard work, he will be a special college kicker.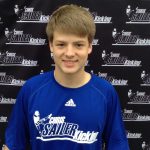 Kickoff Champion
Aaron Sears (2018, TN) – Aaron had his best performance at a Chris Sailer Kicking camp to date.  He competed well in all competitions and came out on top in the kickoff competition narrowly defeating Charles Campbell in the final.  He averaged 60+ yards with close to 4.0 second hang time.  Aaron is also a solid field goal kicker, showing that he has range over 50 yards off the ground.  He is on his way to a nice college career.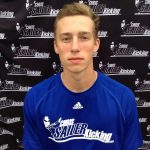 Punt Champion
Jay Bramblett (2019, AL) – Jay was strong and consistent all day long.  The talented young punter proved that he will be a top punter in this class.  He punts for great distance, averaging over 45 yards on the day.  He also hit several 50+ yard bombs.  He won several punt competitions on the day and defeated Kyle Romenick and Thomas Burks in the final to become punt champion.  Jay is a great athlete that should develop into a D1 punter.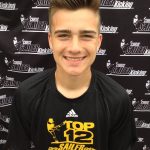 TOP 2018 Prospect
Evan McPherson (2018, AL) – The Chris Sailer Kicking #1 Kicker in the nation, Vegas XXIX Champion, TOP 12'er and Mississippi State commit put on another stellar performance.  Although he didn't win the camp, he once again proved his overall dominance.  Evan is one of the smoothest field goals kickers I have seen in years.  His kickoffs are D1 ready right now.  And he is also an elite punter.  Mississippi State is in for a treat.
Class of 2018 College Prospects: Evan McPherson, Charles Campbell, Matthew Brust, Thomas Burks, Antonio Zita, Gabe Boring, Cole Hanna, Mitchell Fineran, Aaron Sears, Caleb Estes, Arthur Boyzo, Jackson Spradlin, Logan Bowers, Will Dickson, Alex Hardy, Alexander Harrell, Ashton Garner, Bryce Christensen, Bryce Jones, Christopher Freibert, Collin Dempster, Daniel Brabaw, Keegan Weekley, Timmy Bleekrode, Trey Smelcer, Wesley Wells, Jacob Smith.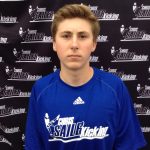 TOP 2019 Prospect
Will Reichard (2019, AL) – The longtime Chris Sailer Kicking Kicker was at it again in Atlanta.  Will is one of the most polished kickers to come through Chris Sailer Kicking ever.  He is extremely smooth and accurate on field goal off the ground.  He already hits a D1 without a doubt.  His kickoffs are big, averaging over 65 yards with 4.1+ hang time.  Will is also one of the coolest performers under pressure.  Will is a D1 scholarship pick right now as a sophomore.
Class of 2019 College Prospects: Will Reichard, Jay Bramblett, Michael Lantz, Thor Billstrom, Cale Nation, Patrick Markwalter, Kyle Romenick, Aaron Vardell, Ethan Chauvin, Houston Coyle, Alexander Drazic, Collin Wiles, Drew Hutson, Garrett Childers, Grayson Clark, Zach Ford, Aldemar Jimenez.
Class of 2020 College Prospects: Parker Hannon, Brock Travelstead, Hayden Olsen, Conner Middleton, James Williams, Ty Sherman, Taylor Shahan, Ben Dority, Kellan Grave de Peralta, Nicholas Bodin, Ty Sherman, David Pennebaker.
Youth Standouts: Carter Davis, Dalton McGowan, Michael Long, Hamilton DiBoyan.
The Chris Sailer Kicking Spring Camp Tour continues in Los Angeles, CA (May 7). The tour ends with the largest exposure camp in the World…. Vegas 30 (May 13-14).  To be the best, train & compete with the best.  Then get ready for the biggest summer tour yet! For more stats, rankings, future camp dates, etc. visit www.ChrisSailerKicking.com #TeamSailer
(550)