The 2019 Chris Sailer Kicking Fall Camp Tour continued this past weekend in Los Angeles, CA. This Fall CSK along with Rubio Long Snapping will make stops in NC, NJ, WA, Southern CA, TX, IL, AZ, GA and Northern CA on the road to Vegas XXXV (January 18-19, 2020). All in all 1300+ Specialists are expected to participate in the largest season circuit in the history of the company. At the end of it all, Chris Sailer Kicking will once again name the 1st 20 Kickers/Punters selected to participate in the prestigious TOP 12 Invitation Only Camp at Vegas XXXV. And for the first time ever, Chris Sailer will select 2 Kickers and 2 Punters to play in the All-American Bowl on NBC live on location at Vegas XXXV. Hang on as this is going to be an incredible ride.
Take a look at the results from CA…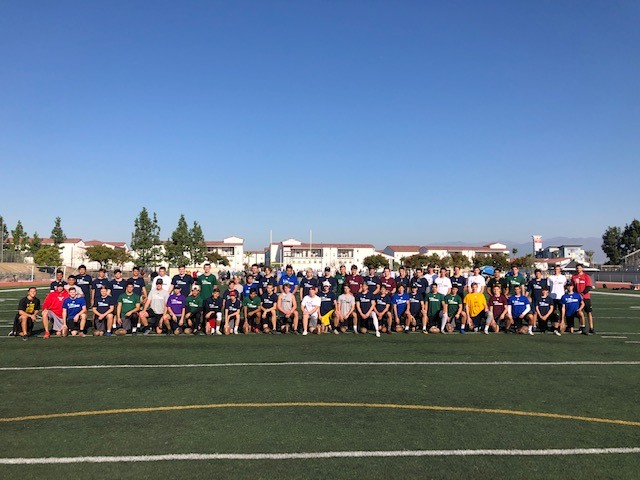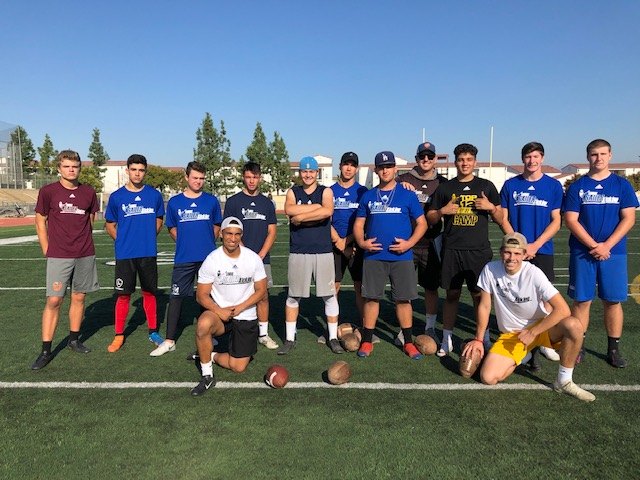 Overall Camp Champion
Ben Falck (JC, CA) – Ben had by far his best performance at a Chris Sailer Kicking Camp. He is big, tall, strong and athletic. On this day he won the Kickoff Competition by averaging 70 yards, with 4.0 hang time. His field goals were also excellent. Ben hits a clean ball off the ground and easily has 55+ yard range. He is also a big time punting talent. Once his consistency improves in this area… watch out. His best ball measured 55 yards, with 5.07 hang time. Ben is one of the very best Junior College Combo prospects in America. OFFER NOW!!!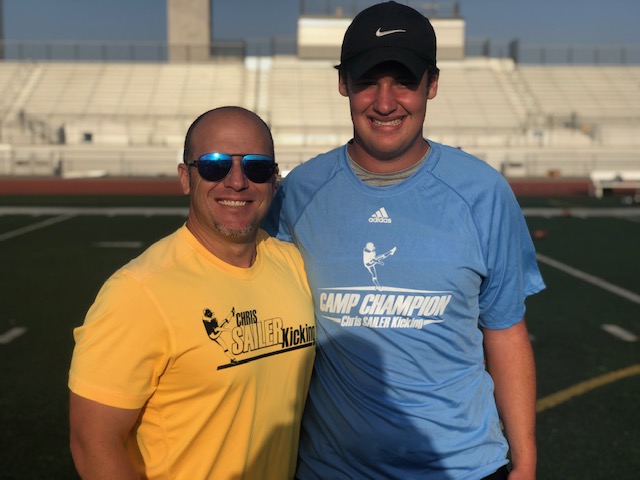 Punt Champion
Brenden Segovia (2021, CA) – The Top 12 Camp Invitee and 2019 Underclassmen Invitational Punt Champion was back at it again. The lefty has as much overall talent as any 2021 prospect in the nation. He won the Punt Competition by averaging 45+ yards, with 4.5+ hang time. He also hit several balls 50+ yards, with 5.0+ hang time. Brenden is also special on kickoffs. He routinely puts the ball in the end zone with 4.0+ hang time. His field goals are impressive. Brenden is a big time talent that won't last long. OFFER NOW!!!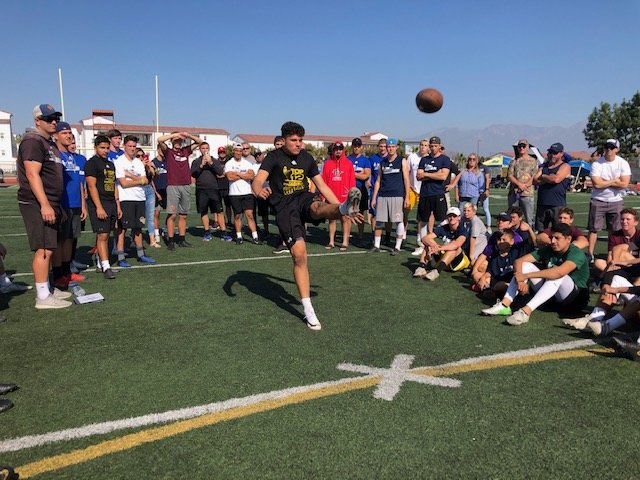 Field Goal Champion
Jarrett Reeser (2021, CA) – The long time Chris Sailer Kicking had a dominant performance. Jarrett hits a big time D1 ball on field goal. He gets the ball up quick and is deadly accurate. He won the Field Goal Competition by hitting from 35, 40, 45, 50, 52 and 53 yards out. Jarrett is also strong on kickoffs. He is a great competitor that thrives under pressure. Look for Jarrett to compete with the best of the best at Vegas XXXV in January and challenge for a TOP 12 Spot.
Class of 2020 Standouts: Ben Falck, Cavan Leonardo, Nick Lawson, Matt Ganyard, Fabian Munoz, Holden Remme, Jacob Kefelas, Juan Rangel, Josh Baron, Tommy Meek, Wyatt Hawkins, Ben D'Aquilla, Dylan Talkington, Fabien Guillen, Kyle Yonker, Damian Garcia.
Class of 2021 Standouts: Brenden Segovia, Jarrett Reeser, Josh Bryan, Andre Meono, Ashton Logan, Brayden Blevins, Bryan Ryks, Christopher Salerno, Ian Hawkins, Jack McCallister, Laurence Miller, Micah Pettit, Michael DeMirjyn, Richie Brutto, Sebastian Conway-Burt, Thomas Southey, Benjamin Lancaster, Zues Rubio, Aaron Nelson, Brady Torrigiani, Christian Davin, Grant Larson, Michael Terriquez, Silas Chavez, Wade Tankersley.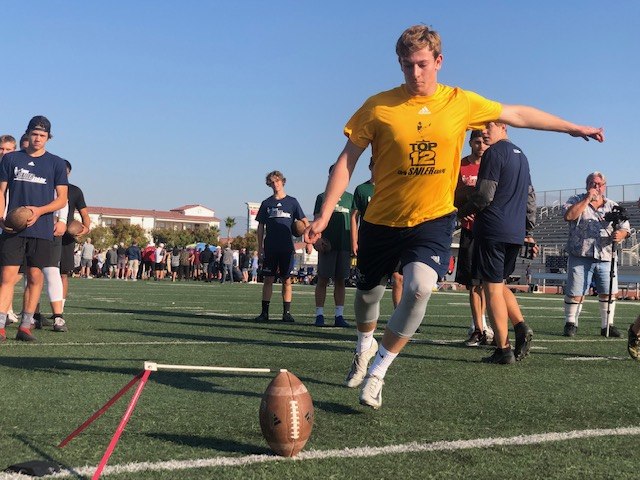 Class of 2022 Standouts: Aidan Petruescu, Chase Meyer, Dylan Lynch, Jack Krill, Josh Leff, Marcus Merkelbach, Barrett Nalesnik, Dylan Conness, Brendan Nailon, Brayden Bayne, Lorenzo Chavez Borrelli, Miller Combs, Nate Broidy, Nick Helton, Ramon Villela, Tate Zimmerman, Zachary May.
Class of 2023 Standouts: Diego Caal, Matthew Verdiell, Cameron Fontal, Dylan Marin, Dylan Michel, Matthew Davilla, Nathan Alexander.
Future Stars: Keaton Wasnick, Nathan Uyematsu.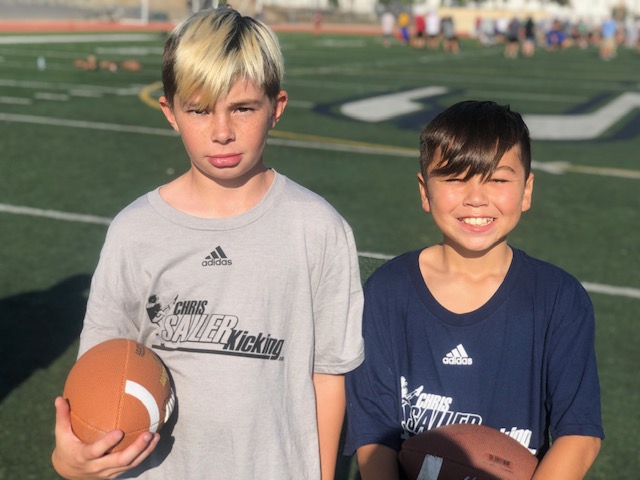 For more information including Future Camps and Chris Sailer Kicking's National Rankings, visit ChrisSailerKicking.com
See you soon at an upcoming Chris Sailer Kicking camp!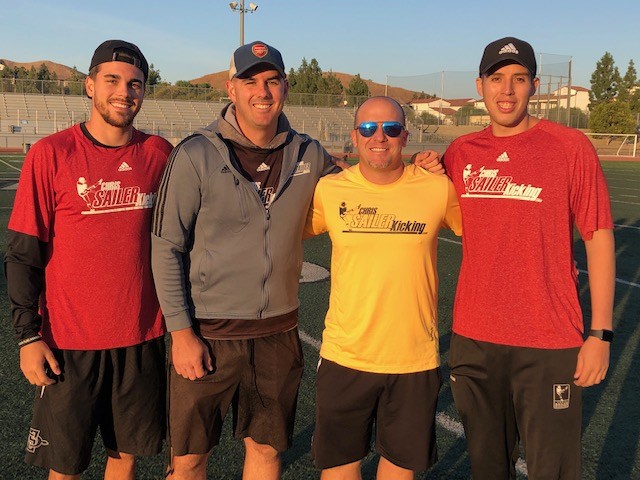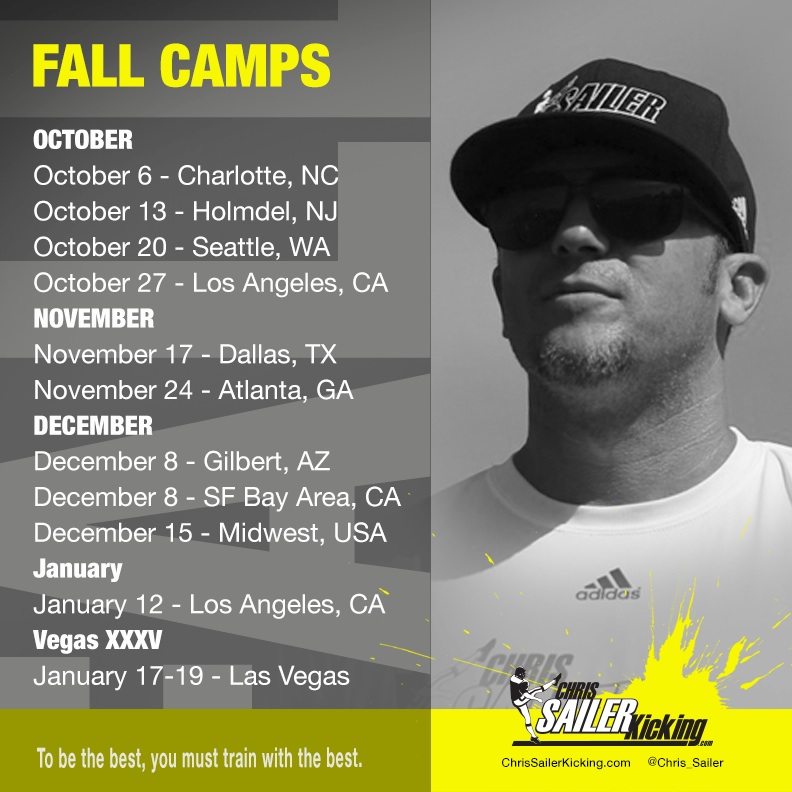 (420)