The 2019 Chris Sailer Kicking Fall Camp Tour continues this past weekend in NJ. This Fall CSK along with Rubio Long Snapping will make stops in NC, NJ, WA, Southern CA, TX, IL, AZ, GA and Northern CA on the road to Vegas XXXV (January 18-19, 2020). All in all 1300+ Specialists are expected to participate in the largest season circuit in the history of the company. At the end of it all, Chris Sailer Kicking will once again name the 1st 20 Kickers/Punters selected to participate in the prestigious TOP 12 Invitation Only Camp at Vegas XXXV. And for the first time ever, Chris Sailer will select 2 Kickers and 2 Punters to play in the All-American Bowl on NBC live on location at Vegas XXXV. Hang on as this is going to be an incredible ride.
50+ specialists representing 10+ states attended this growing camp in NJ.  Take a look at the results…
Overall Camp Champion – Luke Silvia (2020 MA)
Luke looked expolosive punting the football all day. He won the punt competition with a 55 yard ball with 4.7 hang time. He won the camp by showing his consisitency launching multiple punts over 45 yards and over 4.5 seconds of hang time. Look for him to have a strong showing at Vegas XXXV.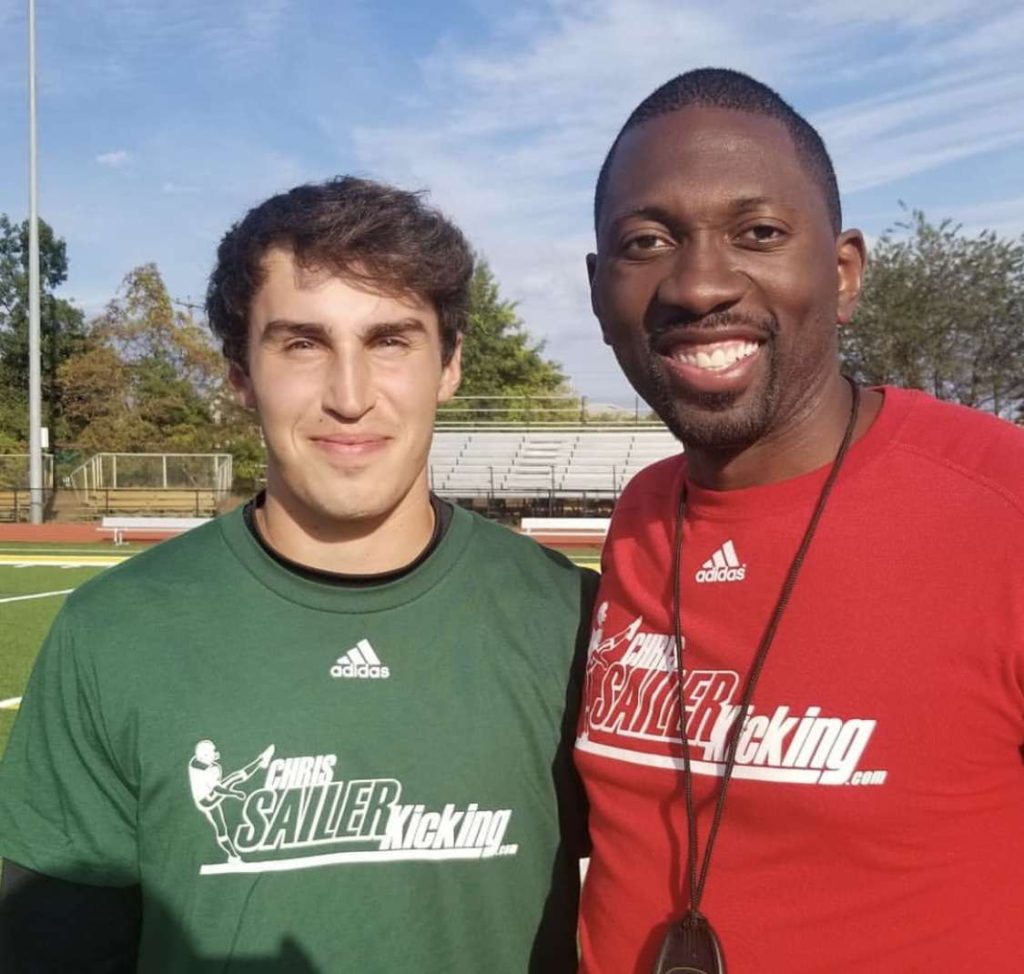 Field Goal Charting Champion – Bennett Abbe (2022, PA)
Bennett was by far the most improved athlete at the camp. He displayed impressive consistency and showed 50+ yard range. He has a knack for making high pressure kicks. Bennett has also improved his kickoffs showing the ability to drive kicks into the end zone.
Last Man Standing Field Goal Champion – Tommy Dellaporta (2021, NY) This is the second time Tommy has won a major Field Goal competition at NJ Fall camp. He was smooth and accurate on field goal showing range of 50+ with ease. Tommy also exhibited the ability to hit his kickoffs and punts at high level.
Kick-off Champion – Brandon Peskin (2020, NY)
Brandon has big leg and was step above everyone on kickoffs. He won the Kickoff competition by consistently putting the ball deep into the end zone with excellent hang time. Brandon was also very strong at field goals and punts.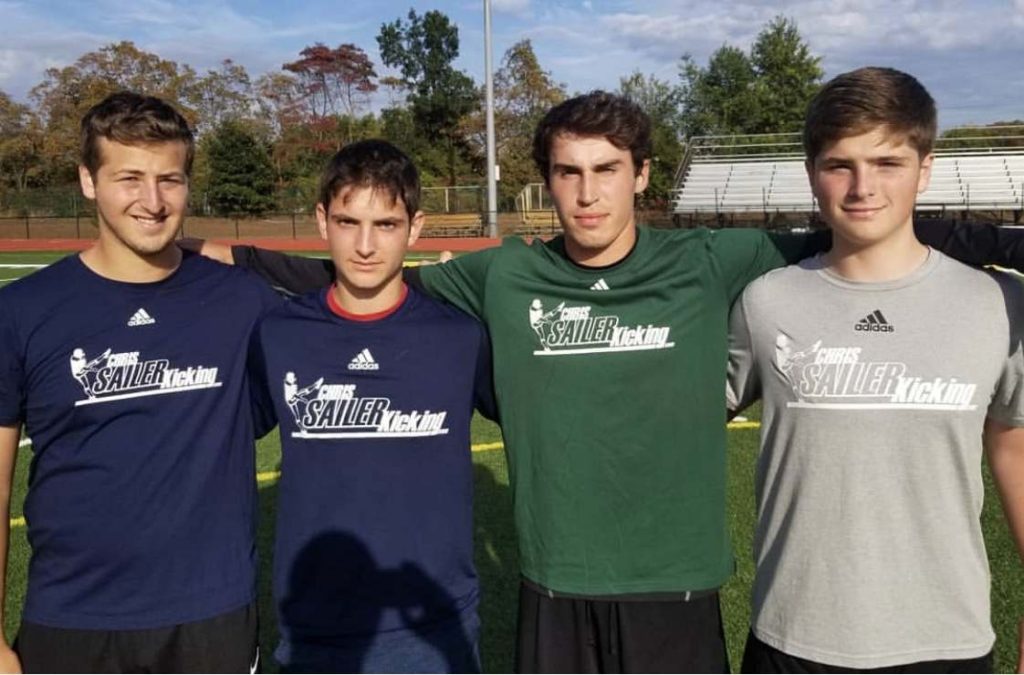 Class of 2020 Standouts: Brandon Peskin, Luke Silvia, Aidan Porter, Ben Cohen, Frank Passantino.

Class of 2021 Standouts: Tommy Dellaporta, Austin Carey, Joel Mindek, Luke Wayson, Lyrik Harvey, Taylor Manning.

Class of 2022 Standouts: Bennett Abbe, Nick Conforti, Jack Borel.

Class of 2023 Standouts: Ethan Rainha, Luke Monteyne
Future Stars: Jack Donnelly.
For more information including Future Camps and Chris Sailer Kicking's National Rankings, visit ChrisSailerKicking.com
See you soon at an upcoming Chris Sailer Kicking camp!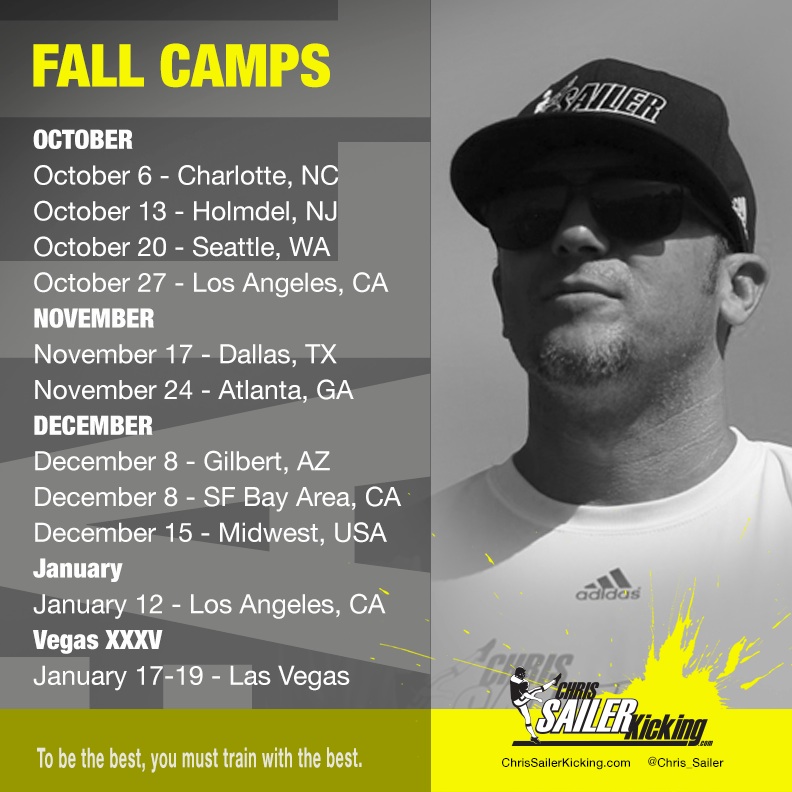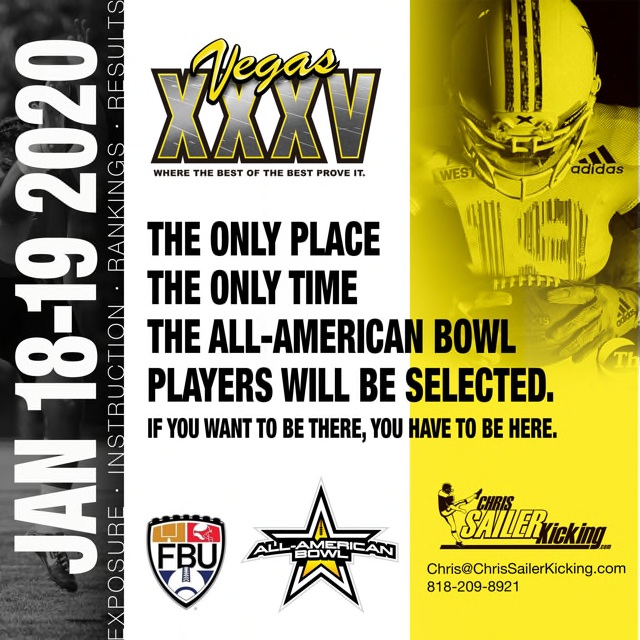 (182)